Hey Ya'll,
TIME TO CELEBRATE – this is the 40th consecutive week – only 12 weeks shy of ONE FULL YEAR that we've networked together and shared our worship setlists and confessionals.
Full Details and More Info about the "Sunday Setlists" blog carnival?  Read this.
Need a weekly email reminder?  Go here.
It's really simple:
Blog about your worship service – whether you led it, or just attended it – let's hear your recap.
In your blog, link back to today's "Sunday Setlists" post, sharing with your readers that you are participating in "Sunday Setlists".  The link that you should put in your post is:
http://www.fredmckinnon.com/2009/04/26/sunday-setlists-40/
Fill out the Mister Linky box below – with the URL to your worship service recap page.
Leave a comment and spread the word. (use the #sundaysetlists hash tag for Twitter)
My Worship Recap for St. Simons Community Church
Today was one of those days where I intentionally scheduled myself OFF the stage.  Turns out it was a good thing because I'm feeling pretty crappy right now – sinus, pollen, cold – just wiped out, and so ready to go to sleep.
During the 9:00 service I resisted the urge to hang out in the sound booth, and got out in the congregation and just took it in as a worshiper from beginning to end.  This is a critical perspective that every worship leader should try and do at least 1x quarterly, in my opinion.
During the 11:00 service I "floated" to the other venues and checked in on how our "culture of worship" was developing in Tiny Town (Infant – Kindergarten), The Kid's Clubhouse (1st-5th grade) and Rush Hour, which meets in "The Rooftop" (Middle School).  (our High School meets on Wednesday evenings).  I snapped some pics with my cell phone throughout the morning and uploaded to Twitter:
Kim Dixon leading rehearsal before the 9:00 AM
(Jay Sellers on GTR, Amy Clack vocals, Kim Dixon on acoustic/leading, Gary Share on bass, RV Cate on drums, and you can't see Cyle Lewis and Brent Barbee who are on the other side of the stage on keys and vocals)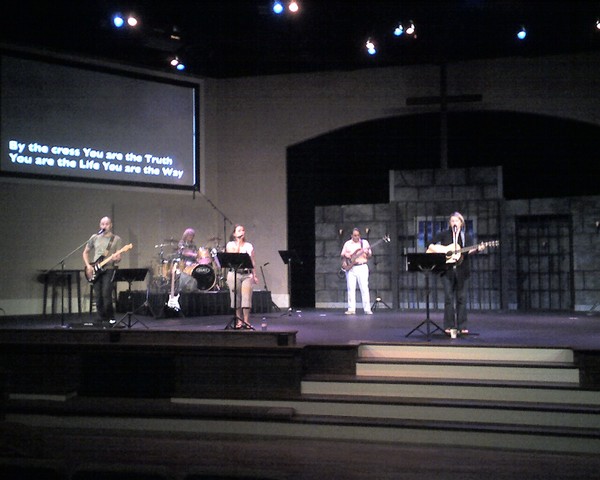 Kid Jam cast on stage in the Club House Theater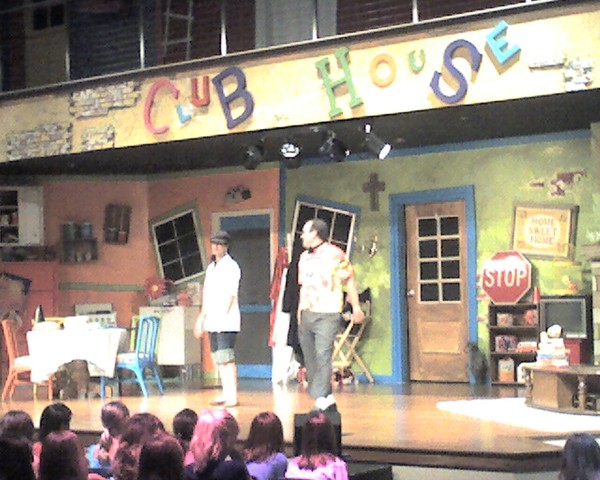 Story Time Just before Worship in Tiny Town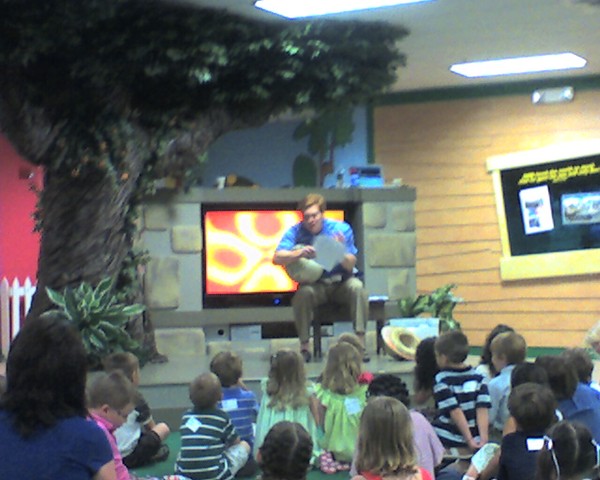 Shannon getting the Middle Schoolers ready for worship in Rush Hour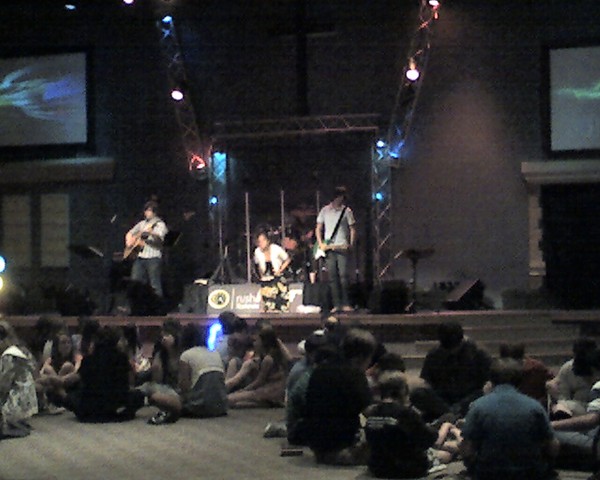 Kim Dixon led worship and did a fantastic job today.  I really enjoyed just having the freedom to worship without any responsiblity durin the 9:00 AM service.
Songs:
Walk-In:  "Joy of the Lord" (Rita Springer)
Opening Set:
"Freedom" (Darrell Evans)
"Lord Reign In Me"
Second Set:
"Marvelous Light"
"You Never Let Go"
Closing Song:
"With All I Am" (Hillsong)
I'll be back leading next Sunday, closing out the 4th and final week on the "Break Free" series on Fear.
You're turn – time for you to share what you did.  Be sure and link back to this page in your post, and then fill out the Mister Linky below. The URL should be the full URL to your actual blog post, and not your blog's homepage URL.  Don't have a blog?  Just share your worship service recap as a comment below!
Support Fred's Music

If you are blessed by this music, I would be so honored if you would consider becoming a part of my inner-circle of patron supporters! For as little as $5/month you can be a supporter of my music and help me to continue providing peaceful piano instrumental music for the world.
More Ways To Listen
Worship Interludes Podcast
iTunes: Subscribe in iTunes
Google Play Music: Subscribe in Google Play Music for Android