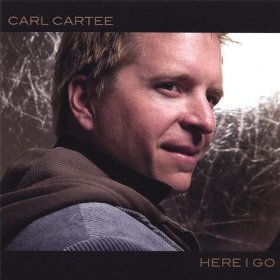 I think it's a wonderful thing when somebody stops long enough to consider the lyrics of a song we sing in church.  That tells me they are "getting it".  They are aware of the importance of singing songs that have good theology and that express Scriptural truth.
I recently received an email from a person in our church who had some questions about one of my favorite new songs, "Glorious Impossible" by Carl Cartee.  She basically said "if with God ALL things ARE POSSIBLE", the lyrics don't make sense .. what did I miss, please explain".
Well, Carl is a super guy, an incredible songwriter, and best of all – he's accessible. I've known Carl for a few years, and even had him in my old church several years ago.  He replied to my email about the song within 24 hours.
Here's his reply:
Happy to comment on the song. I guess stuff hits people in various ways…especially poetry which is what Glorious Impossible is.

Nothing is impossible with God, that's true, but the song is intended to be a celebration of God stepping into what was impossible for us and making it glorious through his overcoming power. The verses try to set up pictures of things that seem impossible for us, the incarnation, walking on water, the resurrection and then invite us to believe beyond ourselves and look for miracles that move us to worship. Poetically using two words that don't really go together normally, sets the listener up to have one word redeem the other…other songs that do that are "Beautiful Mess" by Diamond Rio or "Broken and Beautiful" by Mark Schultz (I think)

Outside of the verses, the chorus does not make sense, or stand alone. It's a response to the truth in the verses. Full context is best and especially important for this song.

I am so glad you asked and thank Eileen for the question. I wish more people asked questions like this. It makes me want to be a better writer and work harder than ever to communicate truth for people.
Man … I love it when you can get info on a song directly from the songwriter.  Thanks, Carl.
Below are the lyrics:
See the virgin is delivered in a cold and crowded stall
Mirror of the Father's glory lies beside her in the straw
He is mercy's incarnation
Marvel at this miracle
For the virgin gently holds the glorious impossible
Love has come to walk on water
Turn the water into wine
Touch the leper bless the children
Love both human and divine
Praise the wisdom of the Father
who has spoken through his Son
Speaking still he call us to the glorious impossible
Hallelujah
He was bruised for our transgressions
And he bears eternal scars
He was raised for our salvation and his righteousness is ours
Praise O' praise him
Praise the glory of this lavished grace so full
Lift your souls now and receive the glorious impossible
Support Fred's Music

If you are blessed by this music, I would be so honored if you would consider becoming a part of my inner-circle of patron supporters! For as little as $5/month you can be a supporter of my music and help me to continue providing peaceful piano instrumental music for the world.
More Ways To Listen
Worship Interludes Podcast
iTunes: Subscribe in iTunes
Google Play Music: Subscribe in Google Play Music for Android