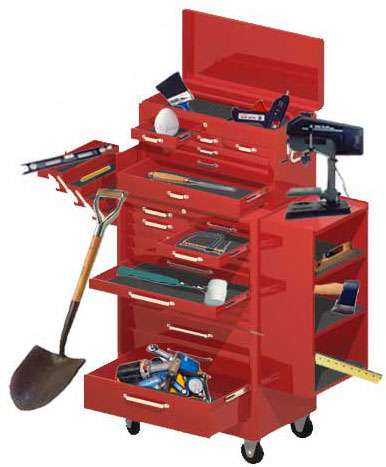 So I've been kicking this idea around for a long time … and I believe I'll just launch right into it this week.  I want to do a series called "My Toolbox" … and share with you some of the tools, resources, gadgets, and services that are my regular "go-to" items in my life … personal, ministry, professional.
You're bound to discover some great resources and I hope to learn about what you use as well.
I'll start it tomorrow, but for today … what are some of the tools, resources, services, gadgets, etc ., that you just can't live without, and why?
Support Fred's Music

If you are blessed by this music, I would be so honored if you would consider becoming a part of my inner-circle of patron supporters! For as little as $5/month you can be a supporter of my music and help me to continue providing peaceful piano instrumental music for the world.
More Ways To Listen
Worship Interludes Podcast
iTunes: Subscribe in iTunes
Google Play Music: Subscribe in Google Play Music for Android