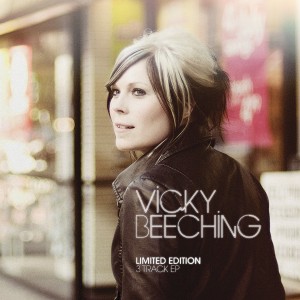 I've had the pleasure of hearing Vicky Beeching lead worship on multiple occasions.  She's got an incredible voice, an amazing gift of songwriting, and she's just a cool person to be around.  So when Integrity Music asked me to team up with a couple of my blogger friends to showcase her upcoming 3-song EP I said "of course!".
I am featuring a song called "Salvation Day".  Right off the bat, it opens with a great sound.  A friend of mine who was with me at the time of my first listen started nodding his head saying, "I'm not normally a fan of female worship leaders, but I love it when they rock out and have that edge".
The chord chart is here.
At the request of mangement, we've been asked to only stream a 30-second sample. Hopefully you'll go buy the EP and hear the full album!  (RSS subscribers, this is where you click over to hear the tune!)
[audio:http://www.fredmckinnon.com/wp-content/uploads/2010/02/01-Salvation-Day.mp3]

VERSE  1:
God so loved, loved this world that He gave His Son
Whoever would put their trust, put their trust in Him
Would live forever, would live forever
CHORUS 1:
Oh  I was dead but now I live
Oh,  all my sin has been forgiven
Oh,  now with all my heart and soul I sing
Thank You for my Salvation Day
VERSE 2:
I so love, love your world that I'll give my life
So they would, yes, they would see Your sacrifice
And livefor – e – ver,  and livefor – e – ver
BRIDGE:
Here we are rescued and ransomed
Sing it out, this is our anthem
Shout it out, we'll live forever
Wanna hear the other 2 songs?
Checkout "Blessing and Honor" at ChrisfromCanada.Com.
Checkout "Deliverer" at Klampert.Com
Support Fred's Music

If you are blessed by this music, I would be so honored if you would consider becoming a part of my inner-circle of patron supporters! For as little as $5/month you can be a supporter of my music and help me to continue providing peaceful piano instrumental music for the world.
More Ways To Listen
Worship Interludes Podcast
iTunes: Subscribe in iTunes
Google Play Music: Subscribe in Google Play Music for Android