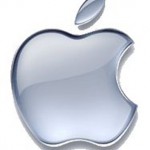 Since I was first introduced to the beauty of Apple with the Centris 610 in the Music Lab at Georgia Southern University, I was hooked.  I think my first purchase was a Centris.  I've had 4-5 Macs since.  I'm an Apple-Addict.
You know what else I really like?  Google.
Google docs.
Google search.
Google base.
Google Apps.
And now Google is getting into hardware?
This past week I started moving my hosted email over to Google's Gmail servers via their Google Apps.  I still keep my @fredmckinnon.com, @theworshipcommunity.com (and a dozen or so other online identities!) but with the uptime and service standards that Google's Gmail servers can provide.
Today I installed Google Chrome browser – wow, it's super fast.  I like it better than Firefox (which now gives me daily trouble) with the exception of the fact that when you choose something in a popup field of a form, you have to hit the "enter" key to lock it in.  (Safari does the same thing, though).
Then … there is the huge question that keeps lingering …
Do I hold out in hopes that Apple will finally make their incredible iPhone available on Verizon?  Rumors said that would happen in June 2010 but those rumors have disappeared and the prospects look pretty bleak now.  Yet, most everyone I've talked to loves their Motorola Droid powered by Google and Verizon is definitely getting the Google Nexus soon.
I heard someone recently make a comment that "you know it will eventually be Apple and Google fighting it out".  I can't think of two greater competitors.
So I'm facing an identity crisis.  I've always been an Apple guy.  (and always will be).  But am I becoming a Google guy, too?
What are YOUR thoughts?  Let me know – comment below!
Support Fred's Music

If you are blessed by this music, I would be so honored if you would consider becoming a part of my inner-circle of patron supporters! For as little as $5/month you can be a supporter of my music and help me to continue providing peaceful piano instrumental music for the world.
More Ways To Listen
Worship Interludes Podcast
iTunes: Subscribe in iTunes
Google Play Music: Subscribe in Google Play Music for Android