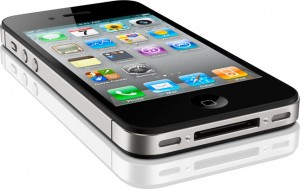 I have waited for a couple of years now for the announcement.  Finally … it came.  Verizon Wireless will have the Apple iPhone in February 2011.  Less than a month away.  Woo Hoo?
If you've followed me for any length of time you know that I'm an Apple addict.  I've had Mac-only computers since I graduated from college.  My first Mac was a Centris 610.  On yeah.  Then I graduated to a Quadra.  There are (6) Macs in my home right now, believe it or not.  (some are just stored in the attic, awaiting the day I take the time to sell them on Ebay).
So it's only natural that I'd have an iPhone, right?  Well … not exactly.  The truth is, AT&T's coverage in our location is spotty at best.  I can't even make a call in my own home.  So I've stuck with Verizon who gives me signal in almost every place I've ever been in the USA. (and that's a lot of places)  So I got tired of waiting for the Verizon iPhone and got the Motorola Droid X last Summer.
So here's a few reasons why I'm NOT planning on buying a Verizon iPhone in February:
#1.  I'm in a new 2-year contract with only 6 months used at Verizon since buying the DroidX, so … checkout my price: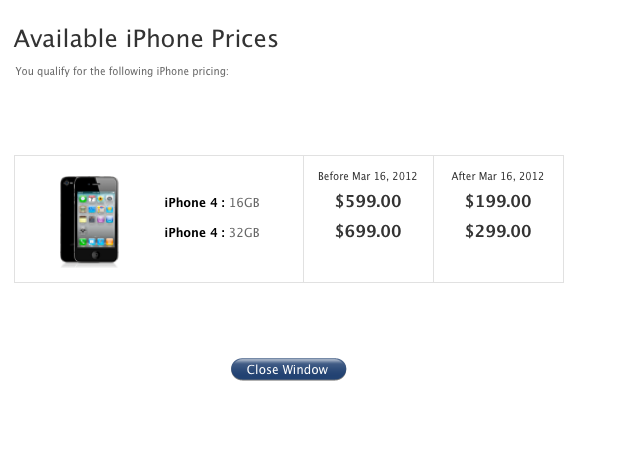 #2.  I actually LIKE my DroidX.  It's not without it's glitches, but the phone is only 6 months old.
#3.  I've gotten used to (and love) syncing with the Google Cloud – I really don't even use Apple's "MobileMe" anymore.  "MobileMe" is $99 … Google is FREE.
#4.  I can use my phone as an internet modem for my laptop or computer for no extra fee (thanks to PDANet)
#5.  So far … there are no must-have apps for my daily use that I can't get on Android.
That being said – Let me say, I think the iPhone is one of the most amazing technological devices made.  I love it.  I still "want one" … but I don't "need one".
And lastly – my official disclaimer that I may eventually get the iPhone anyway.  I'm just not going to be rushing to the Verizon Store on Day #1.  For now, my DroidX does everything I need.  (with the exception of giving me the iPhone coolness vibe).
How 'bout you … will you be switching?
Support Fred's Music

If you are blessed by this music, I would be so honored if you would consider becoming a part of my inner-circle of patron supporters! For as little as $5/month you can be a supporter of my music and help me to continue providing peaceful piano instrumental music for the world.
More Ways To Listen
Worship Interludes Podcast
iTunes: Subscribe in iTunes
Google Play Music: Subscribe in Google Play Music for Android