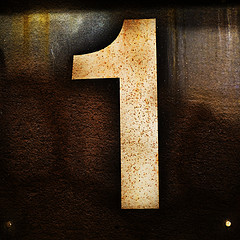 Today I am going to confess.  Today I am going to be vulnerable.  What I have to say may come as no shock at all or it may surprise you a bit.
But first, a bit of the back story.
Shortly after attending the re:create conference this past February I published this post entitled "Woe Is Me".  Even in this post, I came short of telling the whole story.
I almost revealed on a post by my friend Mandy Thompson in her comments …
But, when my friend and mentor Randy Elrod posed the question, "what one word describes you", one word jumped to the forefront.  I was too afraid to write it down.  What if someone sees it?
Over the past month I've seen story after story – blog after blog – post after post … all sounding the same theme – a need for true, authentic community.
Chris talked about it here.
Randy had a  post about it here and here.
Michael nailed me here and here.
Because, believe it or not … the one word that shouted in my inner-being was:
LONELY.  I – am – lonely.
Phew.  There.  I said it.  (rather, I typed it).
How can I even say this?  I've got an awesome wife.  I have four wonderful kids.  I work at an incredible church and truly enjoy the fellowship and company of my co-workers.
Yet … at the end of the day, outside of my relationship with my wife … I can't say that I'm sure I've got those deep, firm relationships that weather the storms.
We live in a season of life where we have tons of friend-acquaintances … from the families we hang with at the ball fields to friends from church.  But not the kind of relationships where you intentionally, frequently, sit and share life on a deeper, more intimate level.
Granted, I've got a few buddies on IM/Twitter who probably know more about what's in my heart than ANYONE who lives here.  And there is huge value in that.  But I am ready to invest in a connection where I can truly be myself – be real, and be that for someone back.  And I'd go so far to say it's not for lack of trying – I've definitely reached out, several times, trying to build those relationships that have potential to be the real David/Jonathan … but either life is too busy or perhaps my personality is too freaking strong.  I have to ask the hard questions – what in my personality and persona would cause someone to want to walk the other way, to shy away from a close bond, or to be pushed away?
I don't share this for sympathy.  I share it because it needs to be said.  I share it because it's a public confession and the first step in my resolve to proactively build a better, deeper community.  I share it because I suspect someone else feels the same way.
So yes – I'm a guy who is a known "gatherer".  I'm on stage in front of 1500+ people every week.  I have a blog that reaches thousands and I can always generate a discussion through social media.  I have a big group of Twitter and Facebook followers.
Yet, I'm lonely.
Subscribe To Get More Music

I would be so honored if you would consider subscribing to my music. It's completely free and is the best way to be notified when a new album, video, or instrumental composition is released.

YouTube
Worship Interludes Podcast
iTunes: Subscribe in iTunes
Google Play Music: Subscribe in Google Play Music for Android