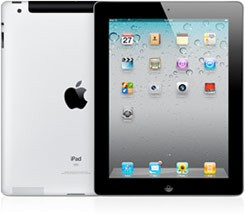 HOORAY!  After waiting a couple of weeks, my iPad 2 shipped from China and just arrived yesterday.  (Apparently, mine just left the factory in time before the factory exploded – that was a close call).
I blogged about why I finally caved in and spent the $ on this luxury a couple of weeks ago.
Well, I spent most of the evening ignoring my wife and kids (Problem #1) as I drooled over this new-found piece of electric glory … so my question to you is, "what now"?
I definitely want to get the app that allows me to control Ableton and Logic.  The Comcast Xfinity app is super cool as well, allowing me to watch TV and movies through my Comcast login.
I wasted no time downloading a good "Texas Holdem" game and of course, "Angry Birds" for the kids.
What am I missing?
Support Fred's Music

If you are blessed by this music, I would be so honored if you would consider becoming a part of my inner-circle of patron supporters! For as little as $5/month you can be a supporter of my music and help me to continue providing peaceful piano instrumental music for the world.
More Ways To Listen
Worship Interludes Podcast
iTunes: Subscribe in iTunes
Google Play Music: Subscribe in Google Play Music for Android