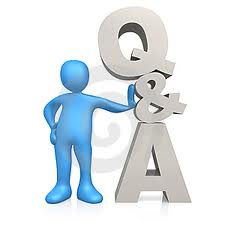 Hello there, gang!
I'd like to kick off the month of August with a round of Q&A.  As you can see, this blog is primarily focused on a few primary categories:
Leadership:  general leadership in business and life, with a primary focus on worship leadership within music ministry in the local church.
Music:  songs, arrangements, theory, and styles
Christian Faith:  devotions and life as a Christian
I've always hoped that this blog space would be a source of encouragement and equipping for people who read it.  That's why I'd like to invite you to post your own, specific questions about any of these three topics.
I can't guarantee that I'll answer each of them but I'll choose some of the questions and answer them in a separate blog post over the course of the next few weeks.  You'll be invited to chime in as well.
Sound like fun?  I think so.  I can't do this without you, though — so, start posting your questions below in the comments space.
Ready?  Set …
GO!
Support Fred's Music

If you are blessed by this music, I would be so honored if you would consider becoming a part of my inner-circle of patron supporters! For as little as $5/month you can be a supporter of my music and help me to continue providing peaceful piano instrumental music for the world.
More Ways To Listen
Worship Interludes Podcast
iTunes: Subscribe in iTunes
Google Play Music: Subscribe in Google Play Music for Android