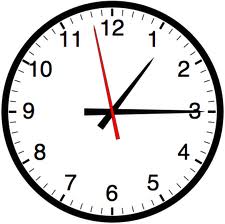 Hey Gang,
Well, in case you haven't noticed … I've not been here.   On this blog, that is.  I'm painfully aware of it.  It's not because I have nothing to say.  (I rarely have nothing to say, right?).  There's plenty to say.  I have an Evernote file full of blog topics and things I want to discuss.  And the ideas and thoughts I've lost make me heartsick.
Nevertheless, time is my enemy.  As many know, in addition to being a Full Time Worship Pastor for St. Simons Community Church, I'm the owner of an e-business.  Since late October we've been gearing up for the holiday season and well, it's upon us, in full force.
That means all the margin that I had for writing and blogging is out the door.  Gone.  Vanished.   My early AM hours and late evening hours are spent with my executive hat on while my daytime hours are spent with my church hat, and many times, I'm wearing both hats at once.
When I do find a bit of downtime, I'm either spending it with my family or catching a much-needed nap.
I cannot tell you how many times I've thought about retiring this blog space but deep down, I believe it's still of value.  So, I'm going to keep plowing through the next few weeks and my hope is to see you on the other side.
I will probably post a few random thoughts, but otherwise, I'll see you in 2013 … and I hope you'll wait for me.
Feel free to let me know how YOU are doing — don't leave that comment box empty below.
For the Kingdom,
Fred
Support Fred's Music

If you are blessed by this music, I would be so honored if you would consider becoming a part of my inner-circle of patron supporters! For as little as $5/month you can be a supporter of my music and help me to continue providing peaceful piano instrumental music for the world.
More Ways To Listen
Worship Interludes Podcast
iTunes: Subscribe in iTunes
Google Play Music: Subscribe in Google Play Music for Android