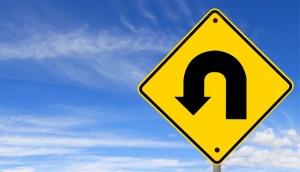 If you are a parent, doesn't it get exhausting to have to explain your decisions to your children every time you give them an answer they don't want?  There's probably few kids in this country who can't say they haven't heard the words "because I said so" from hurried parents who don't feel like explaining themselves.
After all, we're the parents, right?  The kids should just obey and keep their mouths shut … or should they?
As our children get older we begin to realize they deserve some explanations . As a matter of fact, we love them enough to allow them to express their opinion and even challenge our decision from time to time if done in a loving, respectful way.
Although our kids don't always follow this pattern, we've given them their respectful way to challenge a decision.
When we give our answer they are allowed to say "yes Ma'am (or yes Sir), but would you please think about that again"?
By first accepting our answer (yes ma'am) they are showing respect; yet, still asking if they can present their case or have us reconsider.
Sometimes … the kids win, and when all is evaluated, it was a good win for them.
Would you believe that God just may allow something similar?  Would you believe that you can ask God to reconsider his judgment or decision?   He is a just God, but He's also a loving God.  There are many times throughout Scripture where God seems to wait for us to initiate the wrestling with Him.
Take this beautiful example from the book of 2 Kings, Chapter 20.
Hezekiah has been sick and is dying.  The Prophet Isaiah comes to him and tells him to put his things in order … he is going to die.
It would be easy for Hezekiah to assume that God was allowing this sickness to be his pathway to death.  There's nothing to suggest this in the text but I can only imagine how most of us would respond.  After all, the Prophet said so.  However, Hezekiah respectfully pleads with God and asks for healing (again).   His prayer seems respectful, simply weeping and asking God to consider his walk.
God hears his prayer.  I love the response in 2 Kings, 20:5-6
Turn back, and say to Hezekiah  the leader of my people, Thus says the  Lord , the God of David your father:  I have heard your prayer;  I have seen your tears. Behold, I will heal you. On the third day you shall go up to the house of the  Lord ,  and I will add fifteen years to your life. I will deliver you and this city out of the hand of the king of Assyria,  and I will defend this city for my own sake and for my servant David's sake.
There are so many times when we face obstacles and we feel like we have no choice but to endure.  It's easy to give up, especially if you're convinced God has sentenced you.
Is it time for you to ask someone, even perhaps God Himself, "yes, but would you think about that again"?
Support Fred's Music

If you are blessed by this music, I would be so honored if you would consider becoming a part of my inner-circle of patron supporters! For as little as $5/month you can be a supporter of my music and help me to continue providing peaceful piano instrumental music for the world.
More Ways To Listen
Worship Interludes Podcast
iTunes: Subscribe in iTunes
Google Play Music: Subscribe in Google Play Music for Android