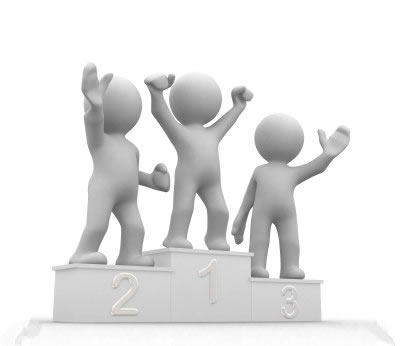 In an earlier post I mentioned how proud I was that our kid made the Honor's Program at his school.  On top of that, I was proud that all of the boys in my little discipleship group (called a 707) were also in the program.
I told Joy (my wife) that we had an advantage because all of these kids had one thing in common:  parents who were involved and cared.
Not all of the kids have Mom & Dad married and living in the same home, but they do all have parents who love them and care.
We realized that in today's society, especially in public schools, this can be a huge advantage.  Just having a parent who cares, reminds you to do your homework, answers your questions, and gives you affection … this is huge.
Then Joy commented on 2 things that we do as regularly as possible with our kids that, in our opinion, give them HUGE ADVANTAGES.   They aren't always easy to maintain but I believe they MATTER.
Our two secrets:
#1.  Breakfast Together
Yes, it's hectic.  Yes, it's crazy.  But, as often as possible, we gather around our table and have breakfast together.  It's common knowledge that a good breakfast is a very important meal for people of all ages.  But just as important, it's a time of togetherness.  We have a quick devotion, a Scripture memory verse, and a quick prayer.  It puts us all on the same page.  It brings a sense of normalcy and routine to our otherwise busy day.
#2.  Consistent Bedtime
This is the most difficult thing we do.  As our kids get older, they begin to resent bedtime.  Nevertheless, a consistent bedtime is a boundary that we believe is healthy.  It gives them discipline and most importantly, assures that they are getting the sleep that they need.   We have often seen a direct correlation with kids who "go to bed whenever they want" and their ability to do well in school.   Tired, exhausted kids don't learn well.   They lose their discipline.
Let me be the first to say that we don't nominate ourselves for any parenting awards, but I can say that these two secrets are important for us.  We believe in them and so far, they have helped our kids a lot.
Any thoughts from the crowd?
Support Fred's Music

If you are blessed by this music, I would be so honored if you would consider becoming a part of my inner-circle of patron supporters! For as little as $5/month you can be a supporter of my music and help me to continue providing peaceful piano instrumental music for the world.
More Ways To Listen
Worship Interludes Podcast
iTunes: Subscribe in iTunes
Google Play Music: Subscribe in Google Play Music for Android