Hey Gang,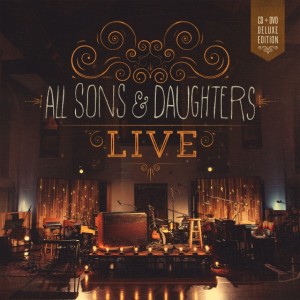 One of my favorite bands right now is "All Sons & Daughters".  I absolutely love their music, arrangements, and thought-provoking, heart-stirring lyrics.
One of their songs is called "Brokenness Aside". As a Worship Pastor, I've been torn about whether i should use this song in corporate (or personal) worship because of one paramount lyric that is the hook of the chorus.  That lyric simply says:
"I Am A Sinner"
If you're a Christian, how do you feel about that phrase? The song is beautiful, and in context, it still ministers to me.    I know that by definition, if you sin, you are a sinner.  However, there is the difference between being a sinner (one who sins, as we all have sinned, and will sin – [Rom 3:23]), and declaring that about yourself as an identity.
As Christians, I believe our identity is not that of a sinner, but as one redeemed by Christ.  (Paul says that while we WERE sinners, Jesus died for us in Rom 5:8) He sees us as saints (1 Cor 1:2) … even when we don't behave that way.
Would you be comfortable leading a song that says "I am a sinner"?  I think it would at least take some context and explaining from a theological background.  Are you using the word by it's simple definition or are you claiming that as an identity?  If we get that musical hook in our hearts and constantly repeat to ourselves "I am a sinner", do we begin to contradict what the Word of God says about us?
Support Fred's Music

If you are blessed by this music, I would be so honored if you would consider becoming a part of my inner-circle of patron supporters! For as little as $5/month you can be a supporter of my music and help me to continue providing peaceful piano instrumental music for the world.
More Ways To Listen
Worship Interludes Podcast
iTunes: Subscribe in iTunes
Google Play Music: Subscribe in Google Play Music for Android