Hey Gang,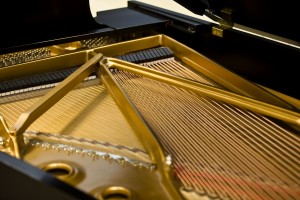 For the last couple of weeks I've been working on a new composition entitled "Awakening".   It's another instrumental featuring piano with orchestral accompaniment tracks, similar to "The Coronation" that I composed for Christmas a few years ago.
I'll be performing the entire piece as our "open" this Easter Sunday at SSCC.   David Yarborough and Travis Paulding have helped create a script with stunning visuals to accompany the live performance on our LED and side screens.  The performance will include grand piano, the recorded orchestral tracks, and live horns and percussion.
A few friends and co-workers who watched this piece come to life encouraged me to post a little "behind the scenes" peak at how this was created.  I think that most of my musician friends can appreciate what it's like to go from a simple idea to a fully produced work.  My non-musical friends find the process interesting as well, especially knowing the back story of how the piece was inspired.
I look forward to sharing the entire piece with you shortly but until then … here's a sneak peak of how the song came about.  Hope you enjoy it!
[soundcloud]https://soundcloud.com/highestpraise/behind-the-scenes-the-creation-of-awakening-composition[/soundcloud]
Support Fred's Music

If you are blessed by this music, I would be so honored if you would consider becoming a part of my inner-circle of patron supporters! For as little as $5/month you can be a supporter of my music and help me to continue providing peaceful piano instrumental music for the world.
More Ways To Listen
Worship Interludes Podcast
iTunes: Subscribe in iTunes
Google Play Music: Subscribe in Google Play Music for Android