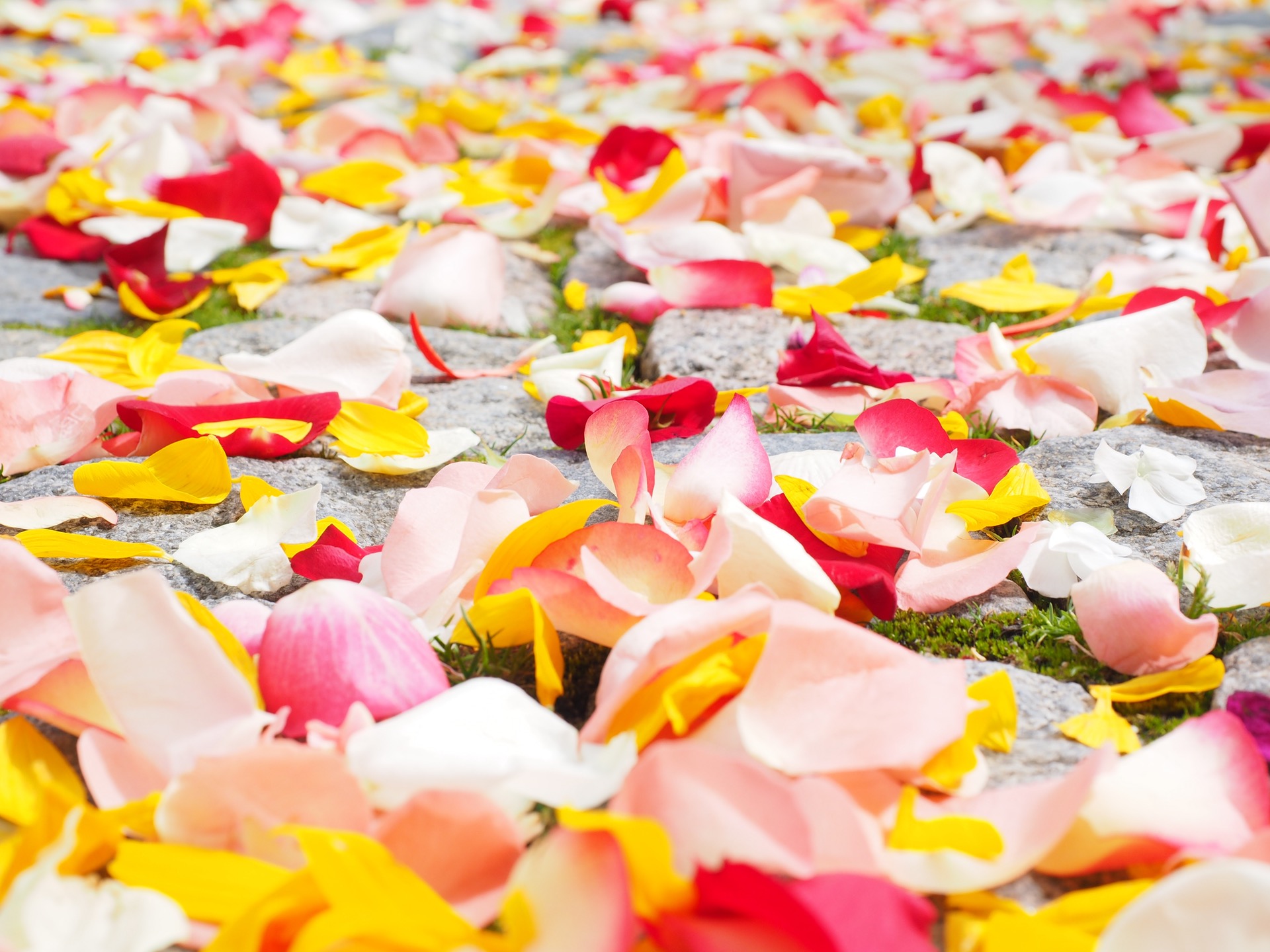 Today's interlude is called "scattered".  How many times do we find ourselves in a hurry … hectic, rushed, scattered, and pulled in many different directions. As I prepare to leave town for a week, that's how I felt this morning.  My normal devotional time in the morning was abandoned out of the hectic rush to pack and pull together everything needed for my trip.
As I played this interlude I found myself closing my eyes and taking long, deep breaths.   I could feel the stress and tension inside of me and began to release it as I played.   I hope you can do the same.
The beautiful photo on this post displays scattered rose petals.  A rose is beautiful yet fragile and with enough force, the petals fall to the ground and are scattered.  Yet, in the midst of the scatter, they are beautiful.  May our lives be the same.
Peace.
Support Fred's Music

If you are blessed by this music, I would be so honored if you would consider becoming a part of my inner-circle of patron supporters! For as little as $5/month you can be a supporter of my music and help me to continue providing peaceful piano instrumental music for the world.
More Ways To Listen
Worship Interludes Podcast
iTunes: Subscribe in iTunes
Google Play Music: Subscribe in Google Play Music for Android