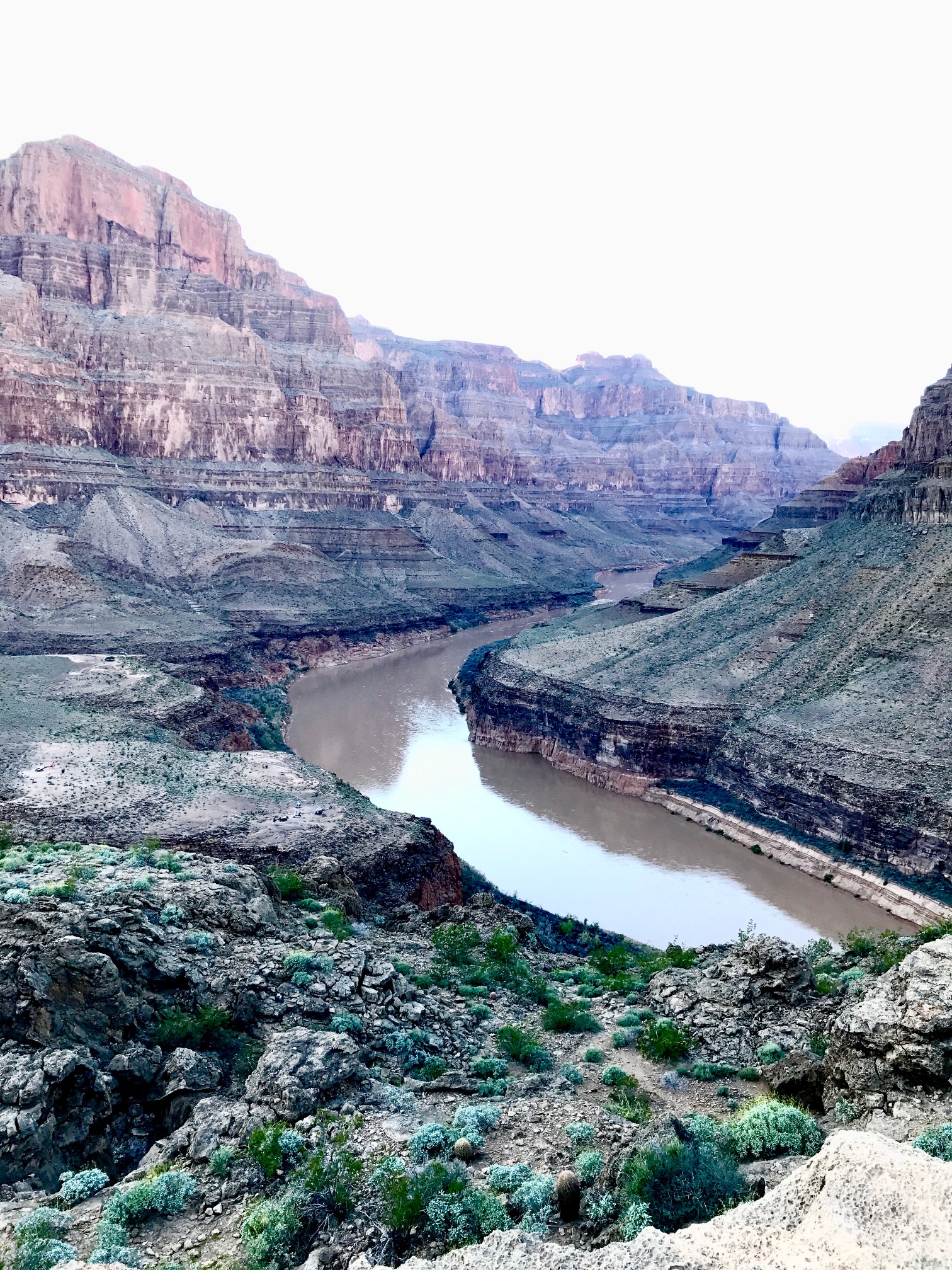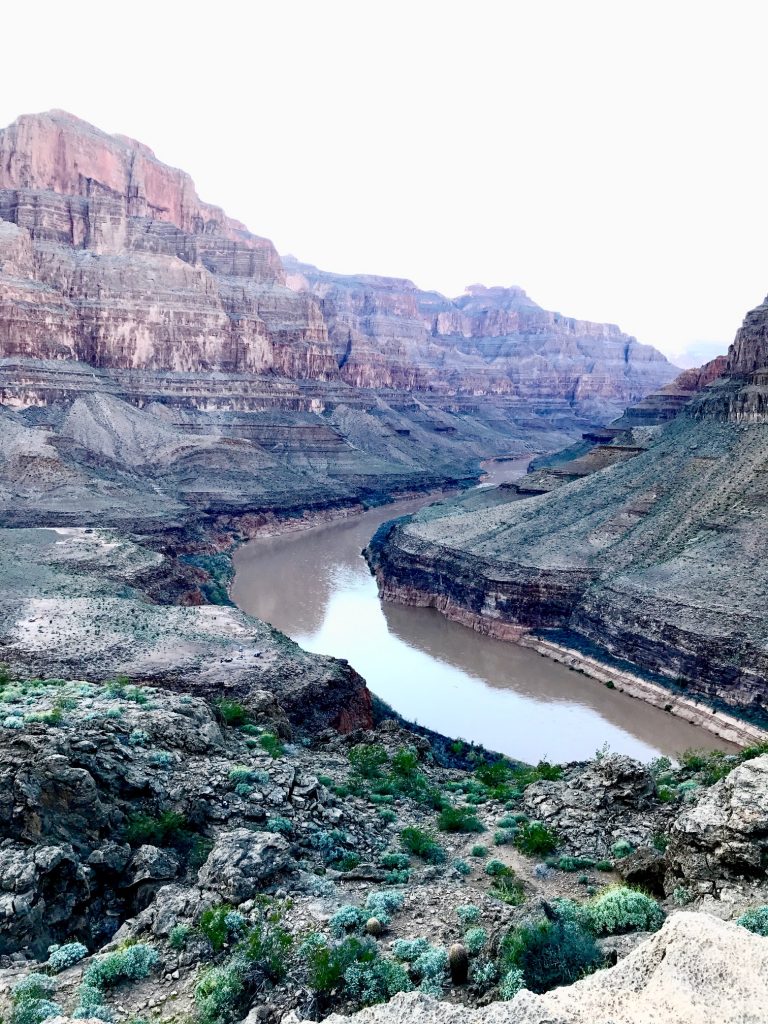 Oh how good it is to be back home, in the studio, and playing the piano.  I spent the last week in Vegas with my wife and I could use this short interlude as much as anyone.
While on the trip we took a helicopter excursion to see the Hoover Dam and the Grand Canyon.  I took the picture featured in this podcast with my phone from a rim where we landed for a short dinner picnic.   The sun was setting and it was stunning.   As I marveled at the layers of rock that had been cut away from the winding river I thought to myself "stay the course". This beauty was created through the pressure and erosion.  Both of those processes, to us humans, is quite painful.   When we're battered by the winds of live and the floods of water forcing us into places we didn't want to go — I'm reminded that we have to stay the course and believe that in the end, all things will be beautiful.
Enjoy this interlude.  As I played it I realized it was ending in F minor and I considered lifting it into a major key for resolution but I realized that as long as the wind is blowing and the floods of life cut away at our paths, there will always be some minor key.   So the tension felt at the end is to encourage you to stay the course.  Keep praying.  Keep dreaming.  Keep fighting.  Don't give up.  Ever.
Support Fred's Music

If you are blessed by this music, I would be so honored if you would consider becoming a part of my inner-circle of patron supporters! For as little as $5/month you can be a supporter of my music and help me to continue providing peaceful piano instrumental music for the world.
More Ways To Listen
Worship Interludes Podcast
iTunes: Subscribe in iTunes
Google Play Music: Subscribe in Google Play Music for Android