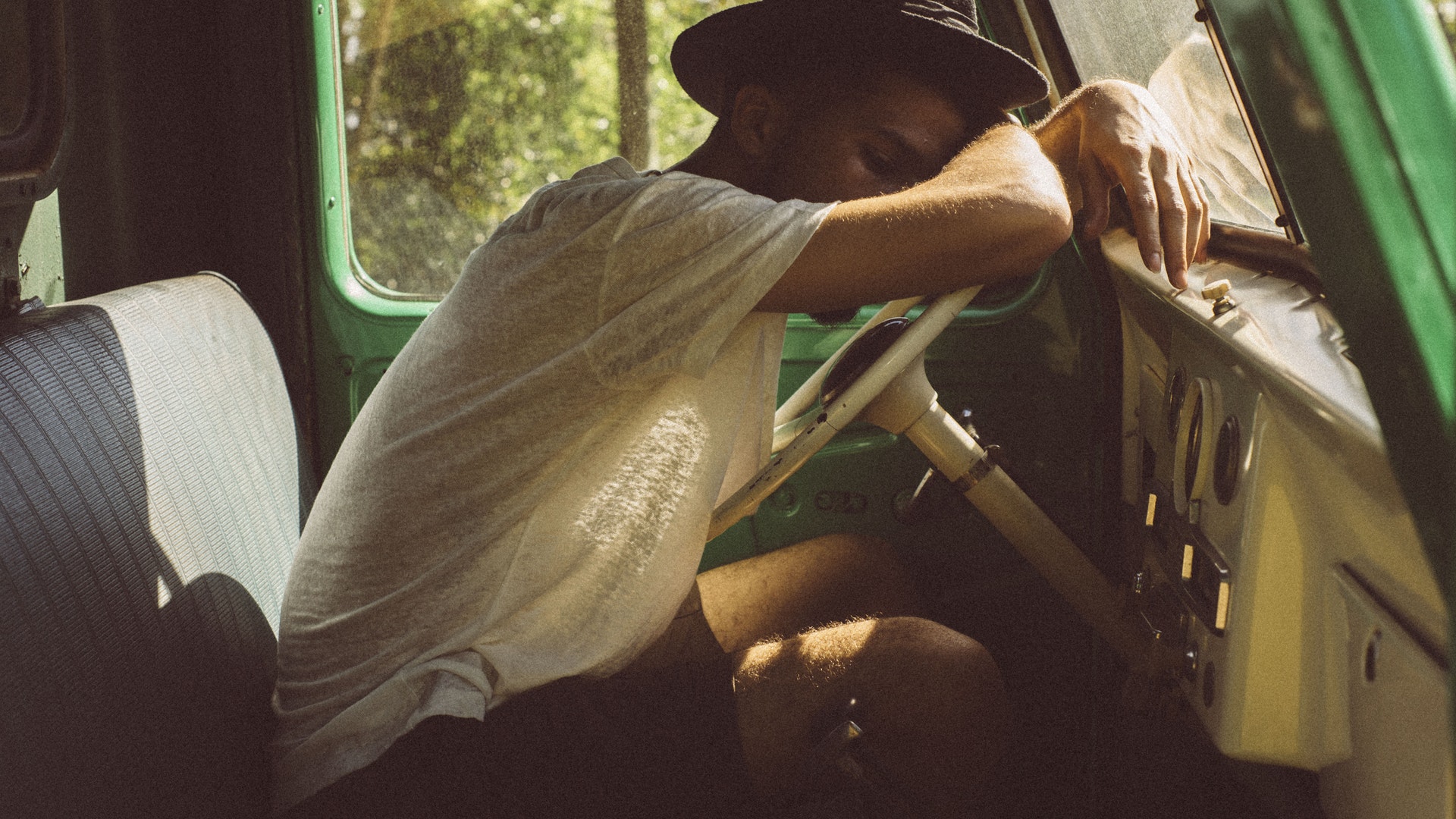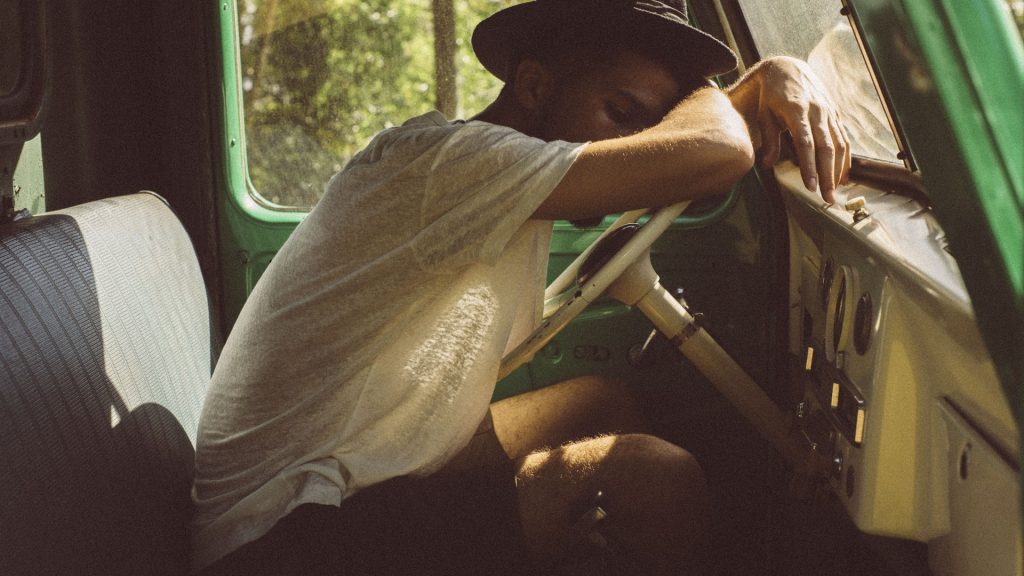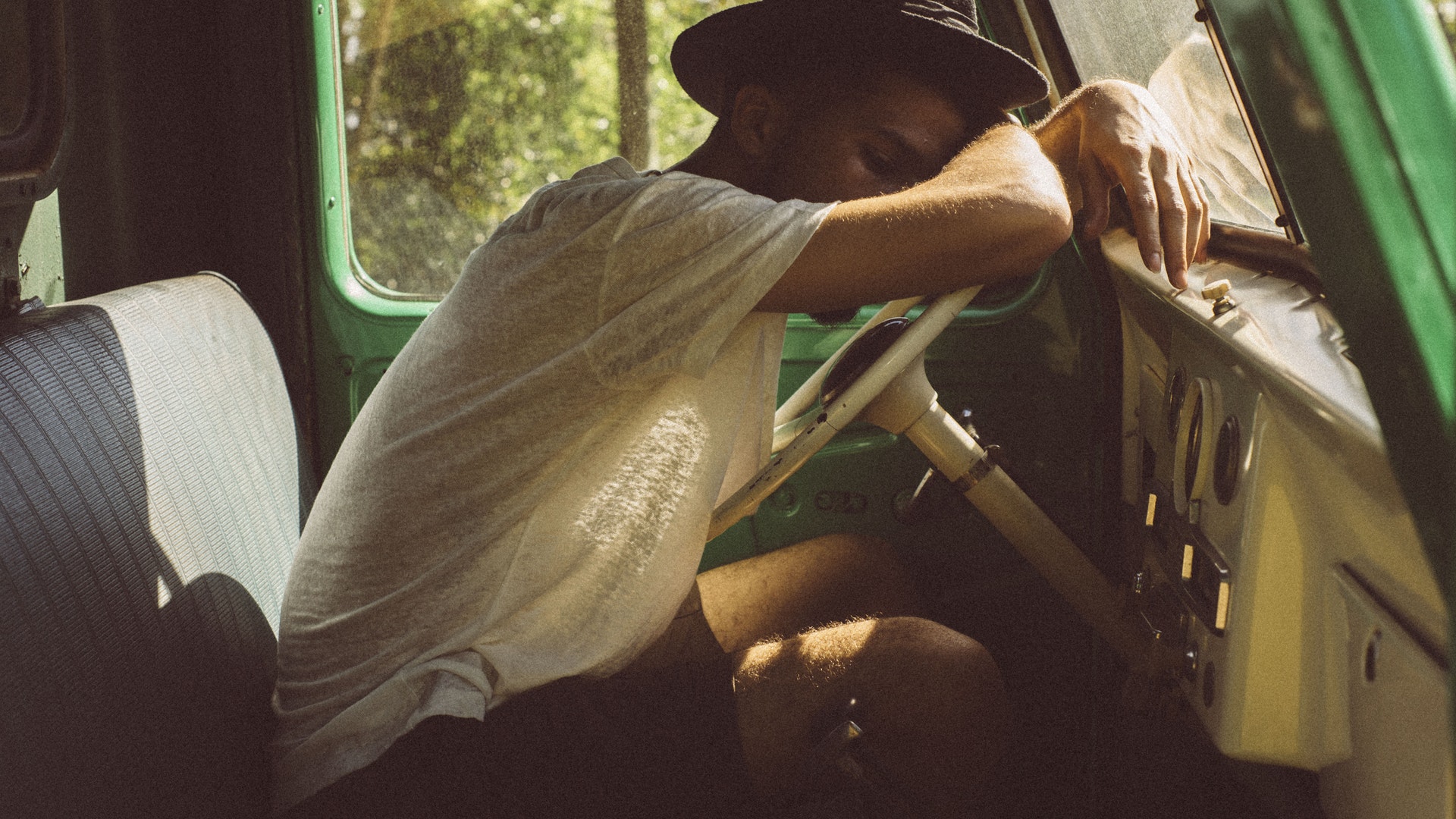 Are you weary?   I love this great photo courtesy of Pexels.Com.   This guy looks like he's just about to give up.  He can't take it anymore.  Just pull over, stop it all, and crash.
I'll be honest.  July has been a very difficult month for me.  Where God is opening new doors, He is closing familiar ones.  Even today, in the past hour, I've been faced with frustrations and agonizing disappointments.   I hold my head high, but I'll be honest, I'm weary.
Jesus spoke in Matthew 11:28, "Come to me, all you who are weary and burdened, and I will give you rest".   (NIV)
There is a rest when we find peace.   So in the hectic pace of my routine and my day, after managing some chaos and disappointment in my business-life, what did I do?  I turned to the source of Peace.   For me, that is in my relationship with Jesus Christ. I prayed and played this interlude.   I recognize that there are many who listen to this music who are not of the Christian faith.   I hope that this music will still impact you in a significant way as you face your own trials and disappointments.
Support Fred's Music

If you are blessed by this music, I would be so honored if you would consider becoming a part of my inner-circle of patron supporters! For as little as $5/month you can be a supporter of my music and help me to continue providing peaceful piano instrumental music for the world.
More Ways To Listen
Worship Interludes Podcast
iTunes: Subscribe in iTunes
Google Play Music: Subscribe in Google Play Music for Android