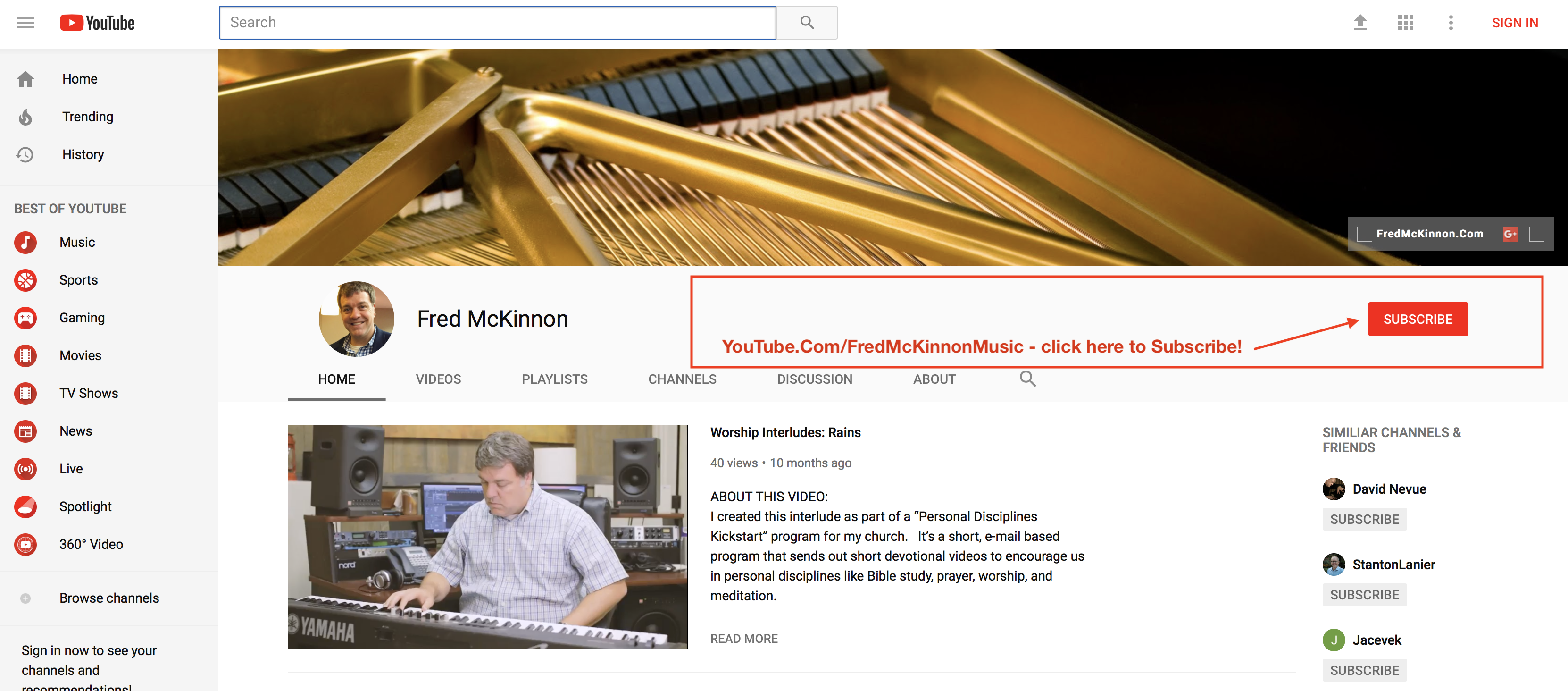 Hey there friends,
I've got a couple of exciting things to announce and hope that you'll enjoy these new ways to enjoy my piano music.
First, I've started doing some "live" events on my YouTube Channel.  Some of these will be scheduled and others are spontaneous.  I'll be leading some times of instrumental worship from the keys for soaking, prayer, meditation, and relaxation. Hey, I may even take some requests!
To be notified of these "live" events, be sure you are subscribed to my YouTube Channel. See the screenshot below to help you get subscribed (click the image to view it full size)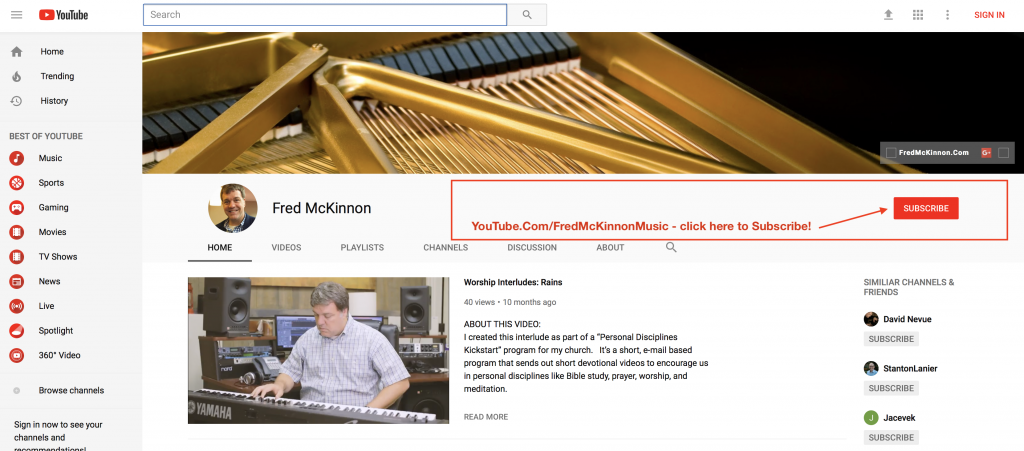 Finally, I wanted you to know that I've started compiling many of my worship interlude instrumentals into a playlist on YouTube so that you can play them back-to-back for continuous play. Not every interlude is on Apple Music, Pandora, or Spotify so this is a great way to access a longer playlist for your prayer times.
Below is a link to the current Worship Interludes Playlist on YouTube:
My hope is that this music blesses you.  I'm so happy to hear that so many of you are using this music in so many ways, including:
for quiet times and personal prayer
for meditation
for soaking worship, contemplation
for studying
for relaxation
for sleeping and rest
If this music has been a blessing to you, please pass along these links so that others can enjoy it as well.
Grateful for you,
Fred McKinnon
Subscribe To Get More Music

I would be so honored if you would consider subscribing to my music. It's completely free and is the best way to be notified when a new album, video, or instrumental composition is released.

YouTube
Worship Interludes Podcast
iTunes: Subscribe in iTunes
Google Play Music: Subscribe in Google Play Music for Android