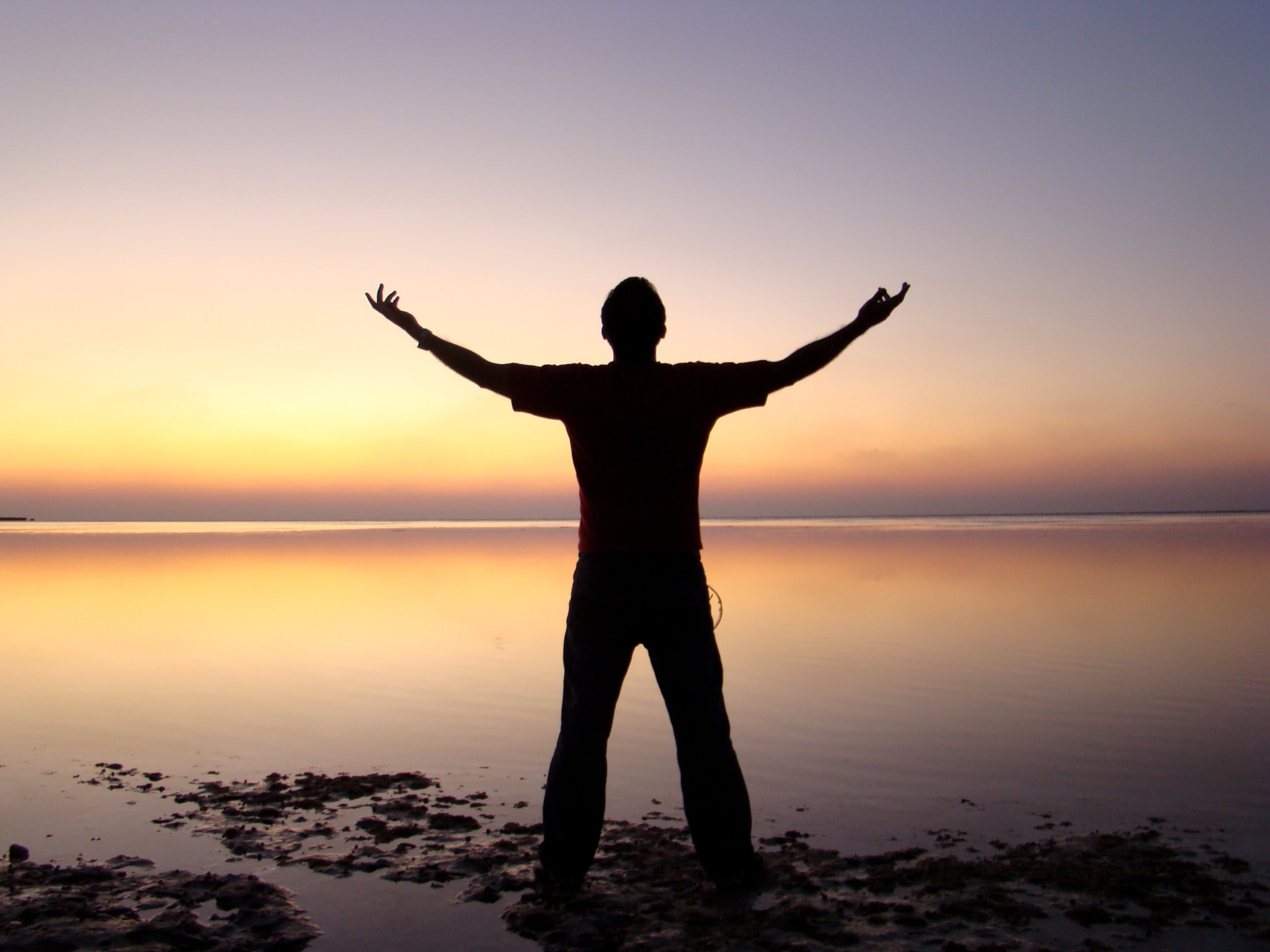 Worship Interludes Podcast – Piano Instrumentals for Prayer, Meditation, Soaking Worship, Relaxation, Study, and Rest
Episode:  #75
Title:  "Leaning In"
Format:  Piano/Synths
There's a phrase that people use when they are really taking something seriously and putting genuine effort into it.   We call it "leaning in".   From time to time I've heard this expression or even used it myself in reference to prayer.   There are times when you are "leaning in" to prayer  – as if putting forth extra energy, or leaning forward to push for progress or perhaps, get closer to hear your answer.   This interlude is called "Leaning In" because the A-minor key and the chord progression, combined with a repetitive, pulsing bass line, helps me shut out distractions and focus in my time of prayer and meditation … or you could say, it helps me "lean in".
Today's interlude is another departure from pure solo piano and brings back some layers of synthesizers and pads.  Back in Episode #67, "Mysteries", I released the first interlude like this and the response was very positive.  Personally, I love the purity and sonic space of the solo piano interludes but from time to time, it's good to change things up.  If these synth episodes aren't your cup of tea, just pass on to the next track.
With this episode I think I will begin to change the format of the podcast titles.  Up until now, all episodes start with "Worship Interludes" but this is redundant since every episode of this podcast is a worship interlude and that is the name of the podcast.  I waned more space in the title to begin to differentiate between Solo Piano, Piano/Synth, Soundtrack, Soundscape, Orchestral, etc.   As these musical interludes evolve over time, this will help the listener (and myself!) identify them more easily.
As always, I'd be honored hear from you.  Leave a comment below.
Subscribe To Get More Music

I would be so honored if you would consider subscribing to my music. It's completely free and is the best way to be notified when a new album, video, or instrumental composition is released.

YouTube
Worship Interludes Podcast
iTunes: Subscribe in iTunes
Google Play Music: Subscribe in Google Play Music for Android