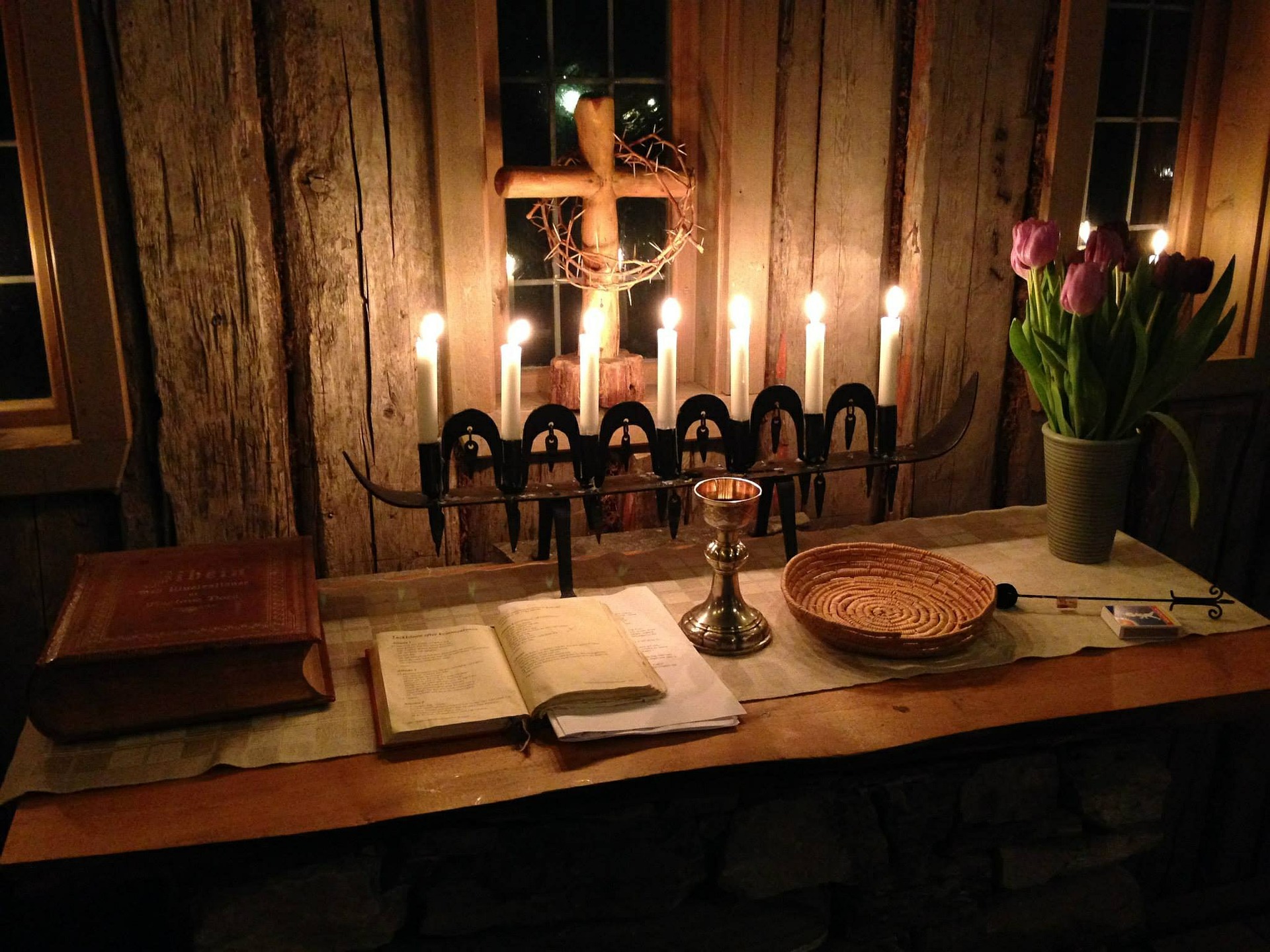 One of the most sacred sacraments in Christian faith is the Lord's Supper, also known as Communion or The Eucharist.  Today's interlude is called "Come To the Table" and echoes Jesus' words for us to receive His sacrifice for our sins.   This interlude is accompanied by a special music video with beautiful imagery of the bread, the wine, and the Table.
Luke 22: 17-20, KJV

17 
And he took the cup, and gave thanks, and said, 
Take this, and divide it among yourselves:
18
For I say unto you, I will not drink of the fruit of the vine, until the kingdom of God shall come.
19 
And he took bread, and gave thanks, and brake it, and gave unto them, saying, 
This is my body which is given for you: this do in remembrance of me

.
20 
Likewise also the cup after supper, saying, 
This cup is the new testament in my blood, which is shed for you

.
---
Listen:
---
Watch:
Subscribe To Get More Music

I would be so honored if you would consider subscribing to my music. It's completely free and is the best way to be notified when a new album, video, or instrumental composition is released.

YouTube
Worship Interludes Podcast
iTunes: Subscribe in iTunes
Google Play Music: Subscribe in Google Play Music for Android