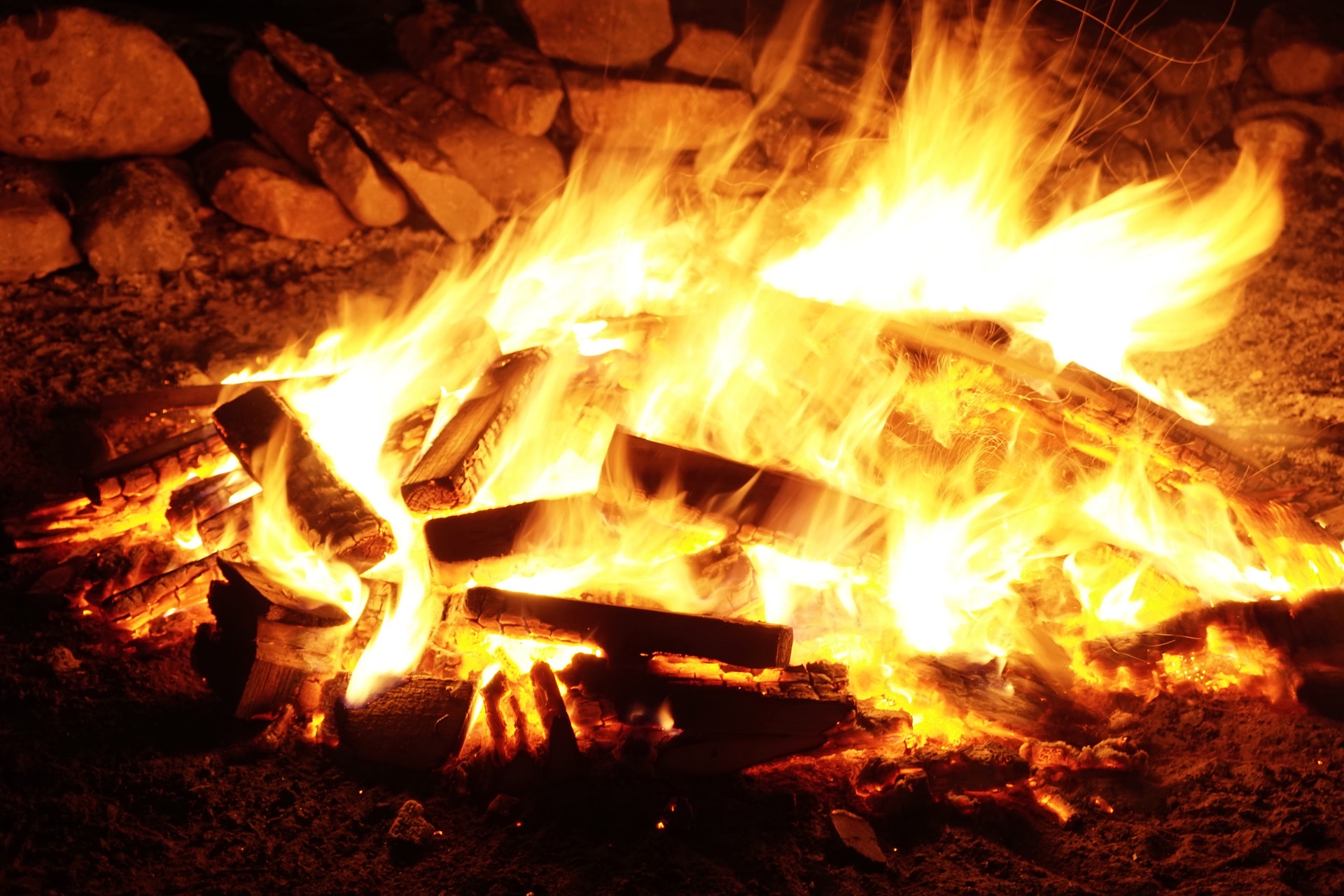 "Consuming Fire" – Piano Solo for Prayer, Soaking Worship, Meditation
One of the phrases that the Bible has used to describe God is "consuming fire". In my devotion today this phrase was used and I was struck by the implications of the passage. In context, the Israelites, after wandering in wilderness for forty years, are finally about to enter their Promised Land. In natural thinking, the odds are totally against them. This seems like an impossible task. God reminds them of this – pointing out the obvious; yet, He makes it clear that the reason they will have victory is because of His doing.
(1) Hear, O Israel: You are to cross over the Jordan today, and go in to dispossess nations greater and mightier than yourself, cities great and fortified up to heaven, (2) a people great and tall, the descendants of the Anakim, whom you know, and of whom you heard it said, 'Who can stand before the descendants of Anak?' (3) Therefore understand today that the Lord your God is He who goes over before you as a consuming fire. He will destroy them and bring them down before you; so you shall drive them out and destroy them quickly, as the Lord has said to you.
(4) Do not think in your heart, after the Lord your God has cast them out before you, saying, 'Because of my righteousness the Lord has brought me in to possess this land'; but it is because of the wickedness of these nations that the Lord is driving them out from before you.

Deuteronomy 9: 1-4, NKJV
The sobering thing in this passage is that although God is faithful to bring victory, He reminds the Israelites that it's not because of THEIR goodness or righteousness, but because of the wickedness of the others. He is reminding them not to get proud when they have victory because they have plenty of issues of their own. The rest of the chapter offers a recollection of all the ways they rebelled, sinned, and wandered away from God's plan. After that beat down, it would be difficult to be proud.
The same can be said about us today. Anything good that we have, any favor or blessing that we have – it's not because of our self-righteousness. Even on our best of days, we're still painfully sinful. It's only the grace of God, through the sacrifice of our Lord and Savior, Jesus Christ, who gives us access and right-standing with God.
Hebrews 12 also refers to God as a "consuming fire". This is the fire that burns up the impurities. This is the fire that we should surrender to, allowing it to burn away all of the things in our lives that should not be present.
This interlude stays in a minor key. It has a constant flow that helps me focus and meditate on my life. As you listen, I want you to become aware of the things in your life that need to be vaporized by the consuming fire. Is it Unforgiveness? Jealousy? Lust? Envy? Perhaps there is pain, hurt, and sorrow that you've been clinging to for years … or decades. I believe that the Consuming Fire wants to not only consume the sin in us, but the hurt, pain, and burdens that we carry.
Listen:
Podcast: Play in new window | Embed
Subscribe: Apple Podcasts | Android | Email | Google Podcasts | Stitcher | TuneIn | RSS | More
Watch:
Support Fred's Music
If you are blessed by this music, I would be so honored if you would consider becoming a part of my inner-circle of patron supporters! For as little as $5/month you can be a supporter of my music and help me to continue providing peaceful piano instrumental music for the world.

Become a Patron!
More Ways To Listen
1-Listen on YouTube
Worship Interludes Podcast
iTunes:
Subscribe in iTunes
Google Play Music:
Subscribe in Google Play Music for Android