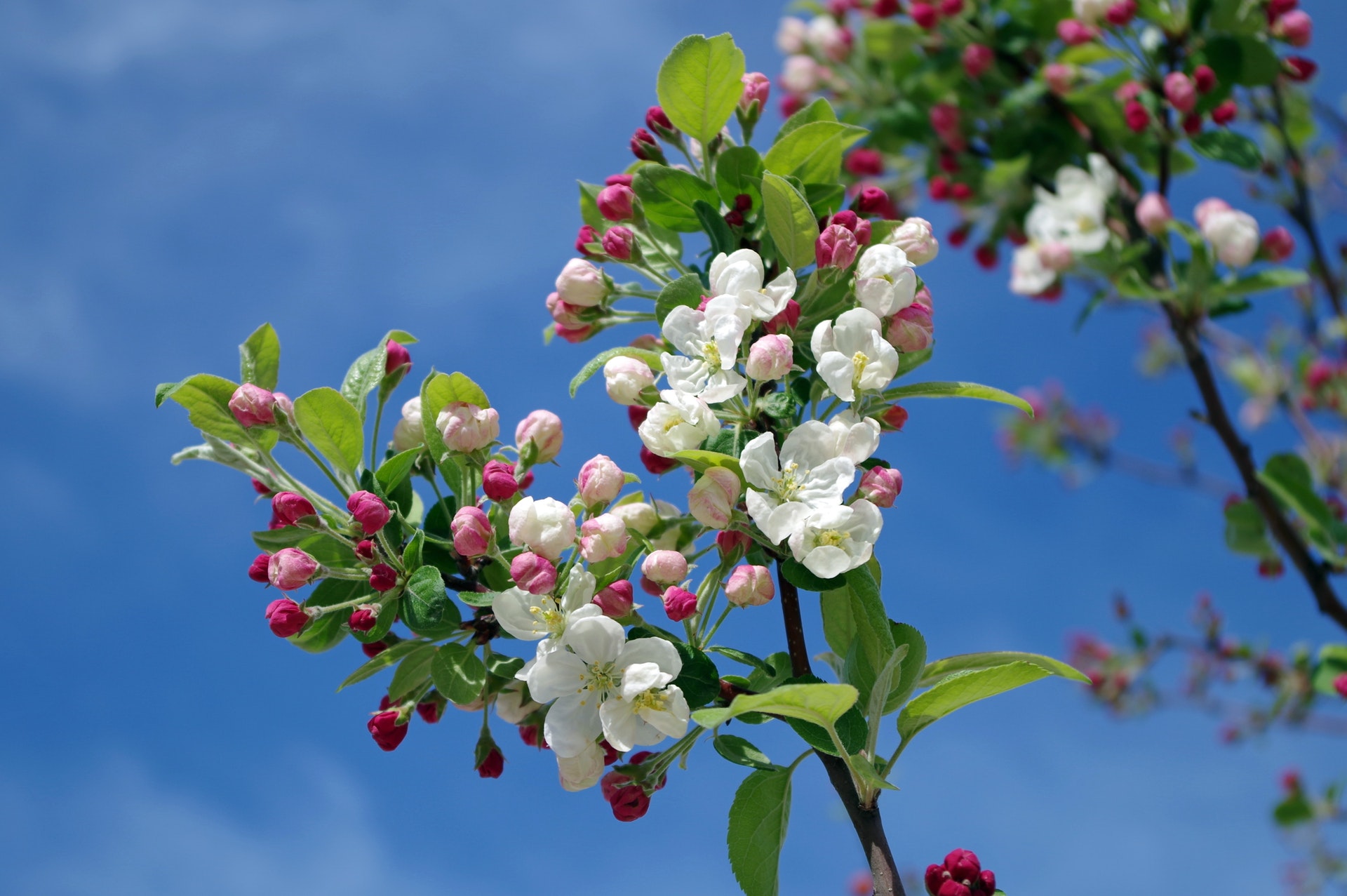 "Blossoms" – Solo Piano Improvisation for Prayer Music, Meditation Music, Relaxation, Studying, and Rest
I live down in the deep South on a sunny little resort island called Saint Simons Island. It's rarely very cold here but Spring is a beautiful season . Spring has finally arrived and you can see the evidence of this everywhere you look. Outside, my azalea bushes are blooming with beautiful blossoms – reminding all of us that The Masters in Augusta is just around the corner.
There are some shrubs around our house that my wife pruned back in the winter. It wasn't really the time of year to prune but she'd had enough of them growing up all over the house. In her own words, "I may have gotten carried away with the pruning". I thought they were dead for sure but today, beautiful purple blossoms are coming out of the limbs.
Spring is when the world wakes up from the cold, harsh winter. It's when new life appears. I always love Spring because it reminds me of this new life. It's the season of Lent and Easter. (and it's great fishing weather!).
This morning as I recorded the interlude, I'm looking out my window at a blue sky, a warm sun, and beautiful blossoms.
Whether you are using these interludes as music for your prayers, meditations, worship, or simply for personal enjoyment and relaxation – it's my hope that they bring a light of peace and joy to your day.
Happy Listening and Happy Spring!
Listen:
Podcast: Play in new window | Embed
Subscribe: Apple Podcasts | Android | Email | Google Podcasts | Stitcher | TuneIn | RSS | More
Watch:
Support Fred's Music
If you are blessed by this music, I would be so honored if you would consider becoming a part of my inner-circle of patron supporters! For as little as $5/month you can be a supporter of my music and help me to continue providing peaceful piano instrumental music for the world.

Become a Patron!
More Ways To Listen
1-Listen on YouTube
Worship Interludes Podcast
iTunes:
Subscribe in iTunes
Google Play Music:
Subscribe in Google Play Music for Android