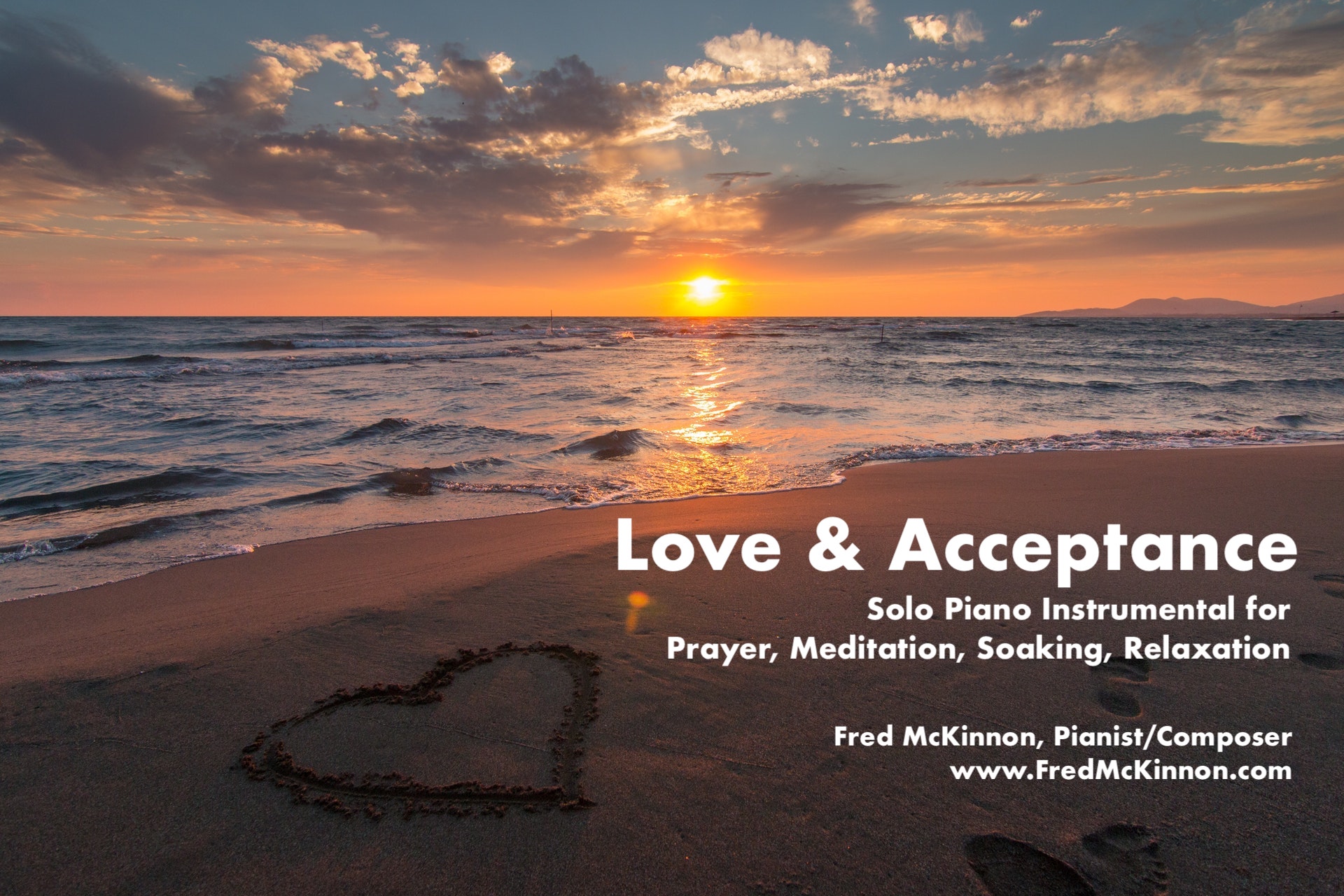 Love & Acceptance: Piano Instrumental for Prayer, Meditation, Soaking Worship, and Relaxation
Everyone wants love and acceptance. These are core part of who we are as people. Even the toughest most successful person in the world desires to be loved and accepted. There are many who pretend this is not important but do not be deceived.
I've been meditating recently on God's love for me. His love is unconditional and unwavering. There is no person on this earth who can love and accept you like our Heavenly Father.
This interlude is called "Love and Acceptance" and as you listen, I'd like for you to meditate and reflect on this reality. Perhaps you struggle to believe that you are loved and accepted. Sadly, this is quite common. Until we discover and embrace this, it's very difficult for us to truly love others.
I hope you enjoy this simple little improvisation.
Listen:
Podcast: Play in new window | Embed
Subscribe: Apple Podcasts | Android | Email | Google Podcasts | Stitcher | TuneIn | RSS | More
Watch:
Support Fred's Music
If you are blessed by this music, I would be so honored if you would consider becoming a part of my inner-circle of patron supporters! For as little as $5/month you can be a supporter of my music and help me to continue providing peaceful piano instrumental music for the world.

Become a Patron!
More Ways To Listen
1-Listen on YouTube
Worship Interludes Podcast
iTunes:
Subscribe in iTunes
Google Play Music:
Subscribe in Google Play Music for Android