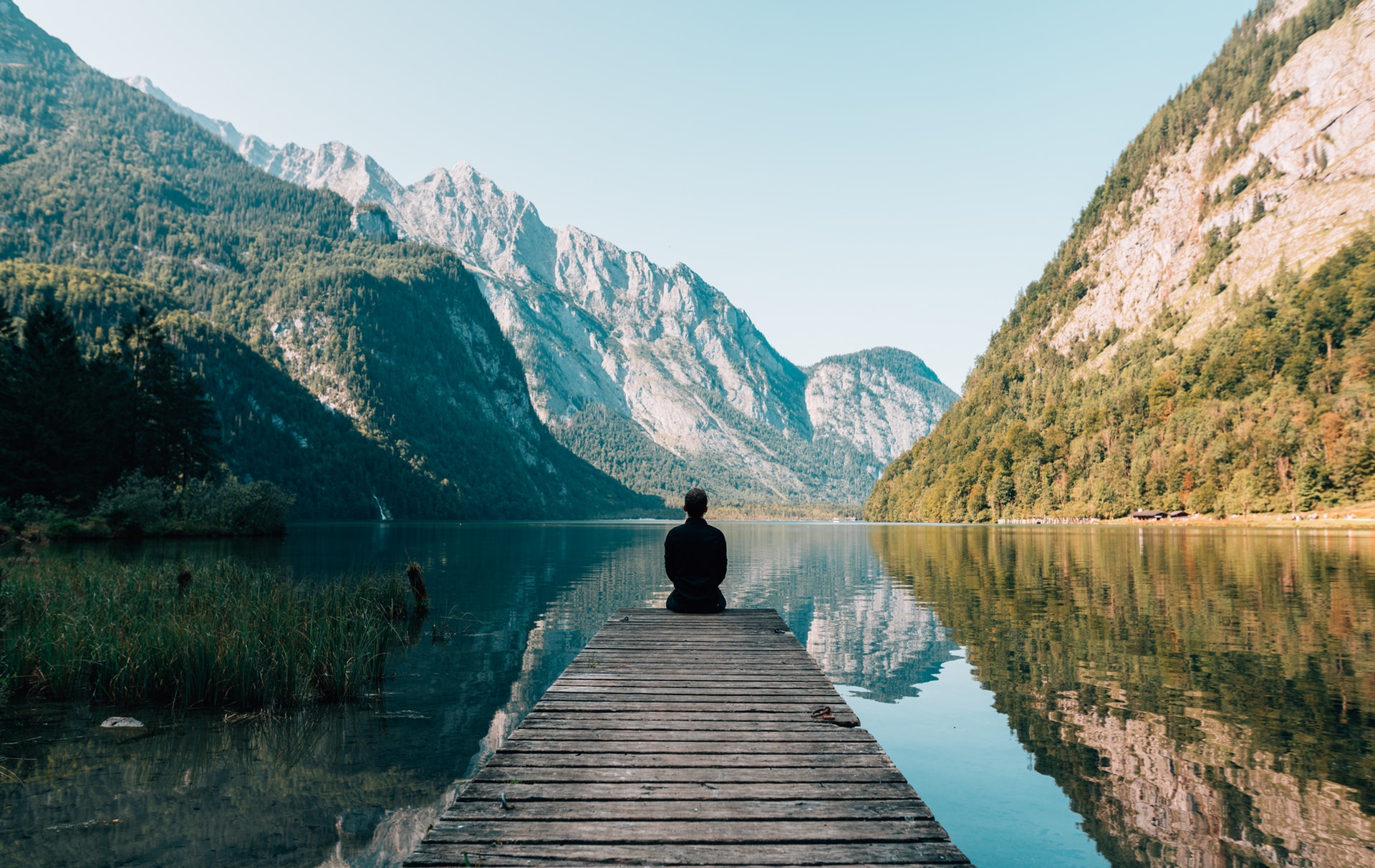 Looking Back – Solo Piano Improvisation by Fred McKinnon
In case you haven't noticed, I took a little break during the last few weeks of December from producing the podcast. Life was crazy – I was in the middle of moving into a new office, we were busy with holiday activities, and then just as I was getting settled my home studio became ground zero for the flu. My youngest child, Andrew, got sick and this little office/studio was his isolation room. He was setup with a comfy couch, iPad, phone, and my computer so he could watch TV, rest, etc. The last place I wanted to spend time was in that room.
Although disappointed that I didn't hit the 200th episode this year, it's right around the corner.
I'm recording this on New Years Eve, 2019. The interlude is called "Looking Back" and is meant to be a peaceful piano improvisation to listen to as you reflect on the past year.
Take a listen, breathe slowly, and reflect on your year. Acknowledge the victories and failures. Pray and receive direction for the coming year and express gratitude for 2019.
I'm so grateful and honored that you've taken this journey with me. In 2020, Lord willing, we will reach over one million downloads of this podcast all over the world.
May God bless you and prosper you this coming year.
Grace and peace,
Fred
Photo by Simon Migaj from Pexels
Listen to "Looking Back" Piano Instrumental by Fred McKinnon
Podcast: Play in new window | Embed
Subscribe: Apple Podcasts | Android | Email | Google Podcasts | Stitcher | TuneIn | RSS | More
Watch the "Looking Back" Piano Instrumental Video
Support Fred's Music
If you are blessed by this music, I would be so honored if you would consider becoming a part of my inner-circle of patron supporters! For as little as $5/month you can be a supporter of my music and help me to continue providing peaceful piano instrumental music for the world.

Become a Patron!
More Ways To Listen
1-Listen on YouTube
Worship Interludes Podcast
iTunes:
Subscribe in iTunes
Google Play Music:
Subscribe in Google Play Music for Android