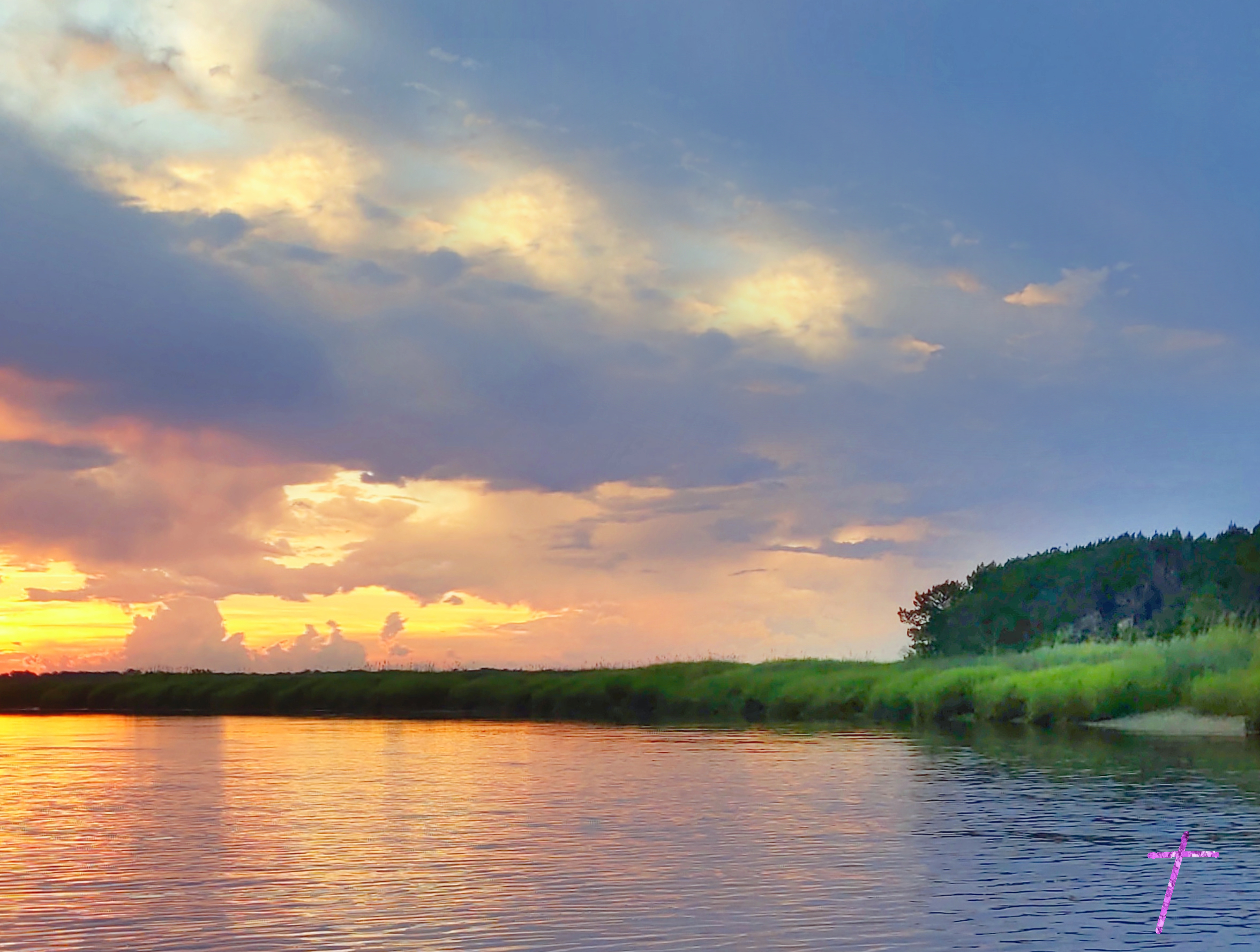 "Still Waters" – Solo Piano Instrumental Improvisation Background Music
The past two mornings here on Saint Simons Island, Georgia have been stunning. Some days the sunrises are more spectacular than usual and this week they have not been a disappointment. I was driving home yesterday morning after my workout and had to pull off the side of the road to enjoy the incredible scene in the sky over our airport. Numerous friends posted their sunrise and sunset pictures on social media.
When you combine the beauty of a sunrise or sunset with the water it's beyond breathtaking. Earlier today I saw a picture from one of my friends on social media. He quoted "He leadeth me beside still waters" in the caption. I instantly knew that was the vibe I wanted to feel as I spontaneously composed today's interlude.
In all of life's hectic pace, busyness, and chaos – it's so important to find the still waters. You may not be in a location surrounded by water like I am but it can be a metaphor. What is "still waters" for you? Maybe it's that special chair, early in the morning, with your coffee. Perhaps it's that morning walk. I hope that you can find a source of still water in your life.
May this music be a blessing to you as you listen today.
I'm forever grateful for your support and the privilege of providing this music for your personal times of prayer, devotion, meditation, soaking worship, relaxation, or easy listening.
Listen to "Still Waters" Piano Instrumental by Fred McKinnon
Podcast: Play in new window | Embed
Subscribe: Apple Podcasts | Google Podcasts | Stitcher | Email | TuneIn | RSS | More
Watch the "Still Waters" Piano Instrumental Video by Fred McKinnon
Support Fred's Music
If you are blessed by this music, I would be so honored if you would consider becoming a part of my inner-circle of patron supporters! For as little as $5/month you can be a supporter of my music and help me to continue providing peaceful piano instrumental music for the world.

Become a Patron!
More Ways To Listen
1-Listen on YouTube
Worship Interludes Podcast
iTunes:
Subscribe in iTunes
Google Play Music:
Subscribe in Google Play Music for Android