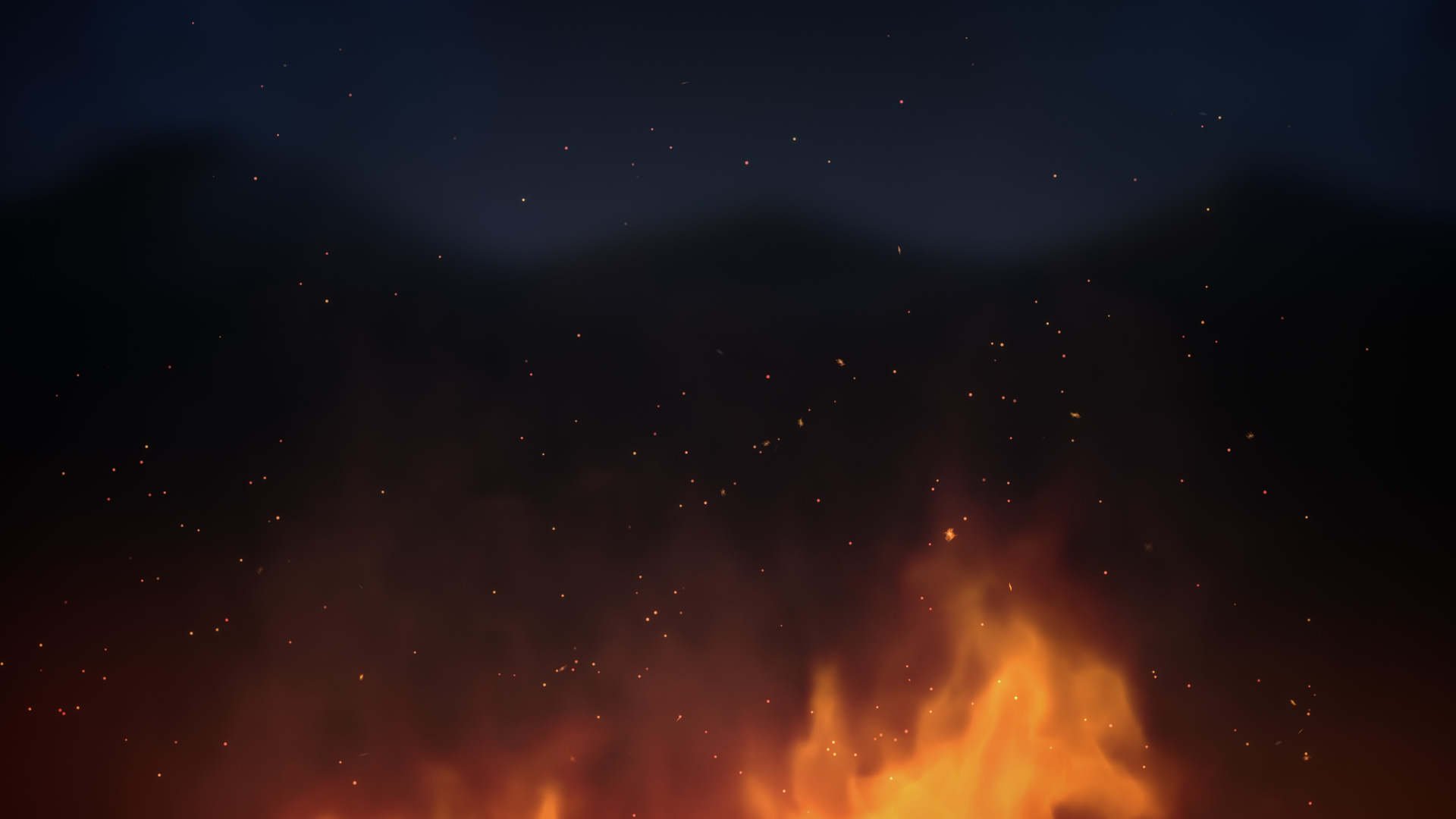 "Fire by Night" – Piano Instrumental Music by Fred McKinnon
Today's piano interlude is called "Fire by Night". Improvised in the key of Em, I wanted to create a certain bit of tension because I was feeling it inside. There were a few things that happened last night that just deposited some tension in my soul. None of them were significant or serious – they were, by some degree, quite petty. Let me explain.
If you happen to know me personally or follow my personal social media accounts, you would know that I'm a die hard Atlanta Braves fan. I've loved the Atlanta Braves baseball team since I was a little kid. I am the first to admit that I waste entirely too many hours watching these 2-3 hour long games almost every time they play. But I love them. They are my team. Last night our ace pitcher, Mike Soroka, suffered a terrible season ending injury. It was just awful watching him fall to the ground and scream in pain. In the grand scheme of things, losing your best pitcher in a baseball game is does not impact eternity. Yet, it still made my heart heavy.
I went to bed and struggled to fall asleep. Then, after falling asleep, I was quickly awakened when my cell phone went off sometime after 10:30 PM. I usually go to bed between 9-9:30 as I typically wake up around 5:00 am every day. My phone is set to "Do Not Disturb" at night but I have a few people whose calls will always come through – including my children. My oldest son who just returned to college was calling me. It startled me and my first thought was "what's wrong". Well, nothing was wrong. He's back in college and wasn't really thinking about the time and was just calling to let us know about a friend who would be coming down to stay with us. No problem.
I think I eased back to sleep only to be awakened by a terrific thunderstorm outside. The thunder and lightning were fierce and my first thought was that our precious golden retriever, Sadie, was outside for the night. I got out of bed and went out into the living room to go to the back door and get her inside. She was already there, wagging her tail in her spot – a leather loveseat. My wife was still awake and had let her in.
After this I just couldn't sleep. At this point it was well past midnight and the thought of waking up at 5:00 AM to attend my workout session wasn't very appealing. I turned off the alarm, took some medicine to help me sleep, and finally dozed off.
When I woke up this morning, I still felt yuck. I had my devotion and said a quick prayer, but still felt a bit tense. So, I decided to record this interlude. It captures the feelings I was experiencing and now, as I listen back, it pushes me into a place of prayer, intercession, and pressing through to find peace.
Isn't it amazing how petty, insignificant things like being woken up or a sports team loss can get us out of sorts? Our souls can be easily stirred into a pit of dark, anxious, or stressed feelings. Fatigue in our bodies will do the same thing. Yet, we have so many ways to pull ourselves out of this place of "yuck" and find life!
My hope is that you will use this interlude as a means to identify anything in your soul that is struggling, and release it. Pray, confess, and surrender. Then, look to the future. Meditate and ponder all of the amazing things you are thankful for and express gratitude.
Peace and grace to you all. Thank you for listening.
Listen to "Fire by Night" by Fred McKinnon
Podcast: Play in new window | Embed
Subscribe: Apple Podcasts | Google Podcasts | Stitcher | Email | TuneIn | RSS | More
Watch the "Fire by Night" video by Fred McKinnon
Support Fred's Music
If you are blessed by this music, I would be so honored if you would consider becoming a part of my inner-circle of patron supporters! For as little as $5/month you can be a supporter of my music and help me to continue providing peaceful piano instrumental music for the world.

Become a Patron!
More Ways To Listen
1-Listen on YouTube
Worship Interludes Podcast
iTunes:
Subscribe in iTunes
Google Play Music:
Subscribe in Google Play Music for Android