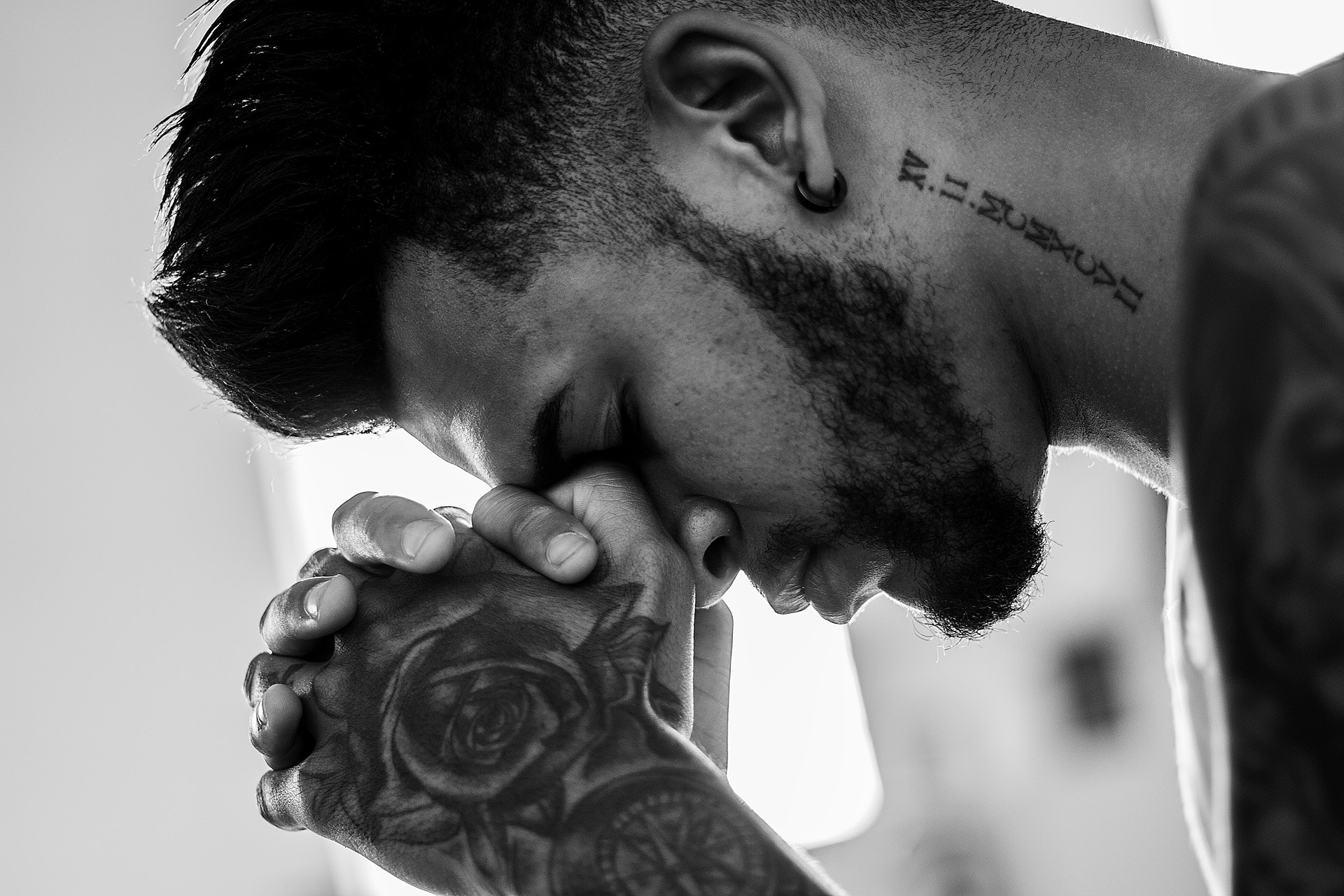 "Prayer" – Solo Piano Instrumental Improvisation, Prayer Music, Meditation Music
I started this morning's improvisation time with a low, droning pad in the key of A minor. I wanted something simple that would provide a continuous feel but that would also leave the grand piano featured. I rolled back all of the higher string pads and synths so that only the tonic pad and a lower synth were hiding in the background.
As I began to play, I felt a sense of how our prayers are like weapons. I was meditating on the Scripture below:
The weapons we fight with are not the weapons of the world. On the contrary, they have divine power to demolish strongholds.

2 Corinthians 10:4, NIV
I believe with all of my heart that prayerful is a powerful weapon. In a season and culture of life here in America, it feels like we are constantly in a battle. There is so much strife and division in our nation. Protests. Riots. Social media is full of streaming division and arguments.
Yet, none of that is really helping. I believe the biggest changes can happen when we humble ourselves and pray.
I hope this short, 7-minute interlude will provide the background music for you to take a moment and pray.
Thank you for listening,
Fred McKinnon, Pianist/Composer
Photo by Ric Rodrigues from Pexels
Listen to "Prayer" Piano Instrumental Interlude by Fred McKinnon
Podcast: Play in new window | Embed
Subscribe: Apple Podcasts | Google Podcasts | Stitcher | Email | TuneIn | RSS | More
Watch the "Prayer" Piano Instrumental Video by Fred McKinnon
Support Fred's Music
If you are blessed by this music, I would be so honored if you would consider becoming a part of my inner-circle of patron supporters! For as little as $5/month you can be a supporter of my music and help me to continue providing peaceful piano instrumental music for the world.

Become a Patron!
More Ways To Listen
1-Listen on YouTube
Worship Interludes Podcast
iTunes:
Subscribe in iTunes
Google Play Music:
Subscribe in Google Play Music for Android