Hey Ya'll –
Down here on St. Simons Island, we've felt like we have been in a major flood the last couple of days. It's been raining off and on quite a bit – and with several passes of really STRONG rain, we had lots of local flooding.
Brooke, the secretary at our church, called to tell us that a Wed PM rehearsal had been cancelled due to severe flooding, and that is wasn't really safe to go out there to the church. So what did I do? Jump in the Explorer and go check it out (isn't that REALLY what SUV's are for?) Of course, on my return trip, a power line and tree had fallen over the road in front of Christ Church and I had to sit there w/ the police for about 40 minutes until Georgia Power showed up to move the power line off the road!
Here are some pics that I took w/ my camera phone … not great clarity or resolution, but you can get the idea … there was a LOT of water!
Pic #1:
Frederica Road between Christ Church, Wesley Methodist, and CRCSSI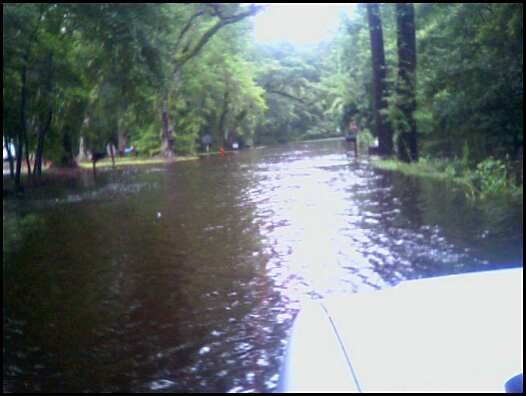 Pic #2:
Same picture, but with car … the car is coming out of the shallow part … it entered from Wesley's driveway, and the water was up to the headlights!

Pic #3:
Entrance to Fort Frederica … anyone got a boat?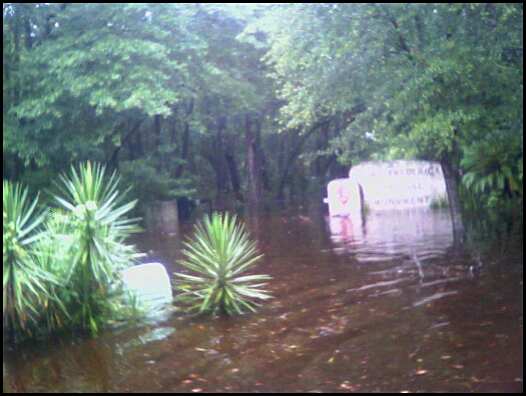 Pic #4:
Christian Renewal Church, SSI – Parking Lot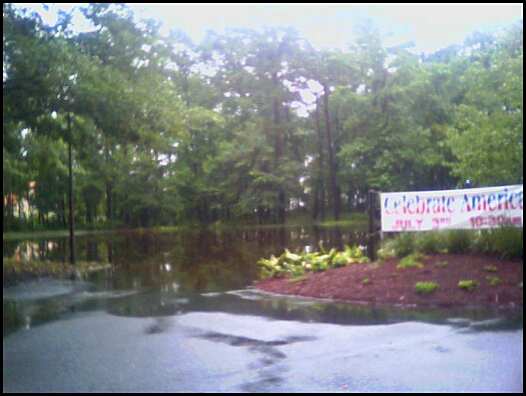 Looks like more rain today, but hopefully we'll see the sunshine again soon!
For the Kingdom,
Fred