A couple of years ago I had the privilege of sitting in the stands and watching the Georgia Bulldogs pull off an incredible upset of their arch rivals, the Florida Gators. After the first touchdown, the entire team ran onto the field and had a major celebration. They were penalized for "excessive celebration" but nobody cared – the momentum changed, the fans were crazy, and that was all she wrote.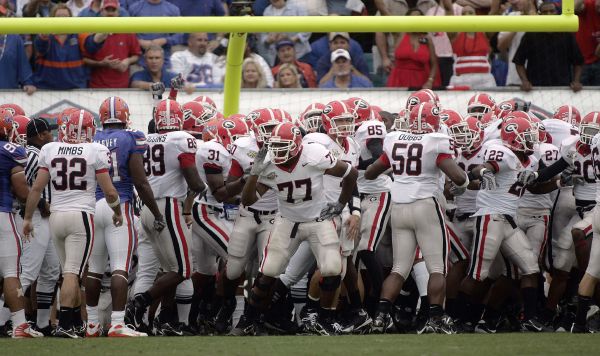 I've been known to say something around our church … a lot.  I say, "we don't celebrate the victories enough".
If you are like me, you may be in a place in ministry or work that is striving for excellence, is full speed, and has little room for error.  You don't celebrate the victories.
Today I want to invite "excessive celebration".  I'd like to invite EVERYONE WHO READS THIS BLOG to join me and post a victory comment.  I want you to think of AT LEAST ONE victory that you've seen in your church, ministry, family, or business.
Let it rip – and give God the praise.  Enjoy it.  Celebrate it.
Support Fred's Music

If you are blessed by this music, I would be so honored if you would consider becoming a part of my inner-circle of patron supporters! For as little as $5/month you can be a supporter of my music and help me to continue providing peaceful piano instrumental music for the world.
More Ways To Listen
Worship Interludes Podcast
iTunes: Subscribe in iTunes
Google Play Music: Subscribe in Google Play Music for Android